At 82, Writer Alice Munro Wins a Nobel Prize
Short story fans and Canadians are among the many reveling in today's announcement that master writer Alice Munro, at 82, has won the Nobel Prize in Literature - the first Canadian-based writer to do so. Her publisher reports that she was "amazed, and very grateful" to hear the news early this morning, which was left as a voicemail when the committee couldn't reach her directly. How nice must it have been to get that message?
Get discounts on dining, entertainment, health services and more with AARP Member Advantages.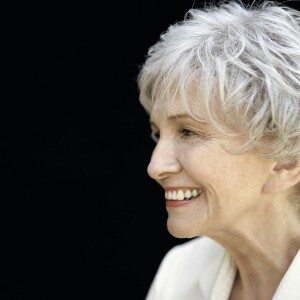 She was "terribly surprised" but few in the world of literature were, considering that Munro already has won the prestigious Man Booker International Prize for her lifetime body of work. Not to mention the fact that she's achieved near-sainthood among her fellow scribes: Novelist Margaret Atwood has said, "Among writers, her name is often spoken in hushed tones." The writer Cynthia Ozick famously called her "our Chekhov" and Salman Rushdie Tweeted today, "Many congrats to Alice Munro. When I edited Best American Short Stories I wanted to pick 3 of hers. A true master of the form." (Though it should be said that there were plenty of Tweeters who bemoaned the Nobel committee's neglect of Philip Roth.)
Still, the prize - bestowed in past years to such writers as Doris Lessing, Nadine Gordimer and Toni Morrison - seems all the more significant for the fact that it is given to a talent who is in her ninth decade on the planet; a woman who capped her career with an announcement of her retirement in June. That would mean her most recent book, Dear Life, would be her last. "Put your money on it," she told The New York Times.
Will a Nobel Prize inspire a return? Retiring from a lifetime of writing seems sort of insubstantial - easily reversed with the picking up of a pen. Just a decade ago Munro seemed unsettled by the thought of easing into a life of mundane daily doings: She told the Paris Review, "It's not the giving up of the writing that I fear. It's the giving up of this excitement or whatever it is that you feel that makes you write." Let's hope the excitement of today's award makes Munro write again.
Credit: Random House LLC

Also of Interest

See the AARP home page for deals, savings tips, trivia and more