Barbra Streisand: A Life in the Movies
By Bill Newcott, April 19, 2013 02:07 PM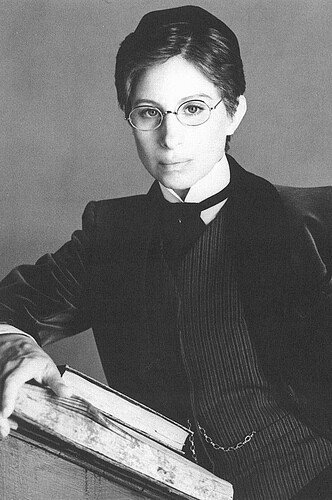 One of the great what-if stories in Hollywood history has Elvis Presley turning down the starring role opposite Barbra Streisand in A Star is Born.

Well, although we never got to see an Elvis-Babs pairing (he would have been SO much cooler than Kris Kristofferson), Monday, April 22, brings the next best thing: Streisand on the same stage with the Elvis of presidents, Bill Clinton. He'll present her with the Film Society of Lincoln Center's Chaplin Award in honor of her lifetime of achievement in the movies - an award that has been presented to the likes of Clint Eastwood, Alfred Hitchcock, Frederico Fellini ... and Charlie Chaplin himself.

Streisand's musical career is so legendary it's easy to forget that, even if she had the singing voice of Andy Devine, she would be considered one of the foremost female filmmakers of the past half-century. She won a Best Actress Oscar for Funny Girl and was nominated for another in The Way We Were. She directed just three films - Yentl, The Mirror Has Two Faces, and The Prince of Tides - but they were nominated for a cumulative 11 Oscars.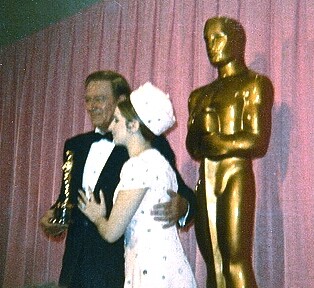 Interestingly, in her 20 or so acting roles she's only brought her singing chops to a handful of flat-out musicals, among them Funny Girl, Hello Dolly!, On a Clear Day You Can See Forever, and Yentl ( A Star is Born has music, but it's not really a musical). The rest of the time she's been either profoundly dramatic ( Nuts, The Prince of Tides) or else the way I like her best, the funniest woman on screen (T he Owl and the Pussycat, What's Up Doc?, and her recent, underrated comedy The Guilt Trip).

It used to be the norm, but these days there are only a handful of movie stars who give the impression they've just descended from Olympus. Streisand is one of them, largely because she rations her personal appearances like Scrooge parts with his coal, and because when she does appear, the attendant publicity is akin to a Papal pilgrimage.

Quite possibly, Streisand doesn't need us all that much. She seems supremely happy puttering around Malibu with her husband of the past 15 years, James Brolin. She has a good relationship with her son Jason Gould - from her eight-year 1960s marriage to Elliott Gould - and even took him along as a duet partner on her 10-city concert tour last year.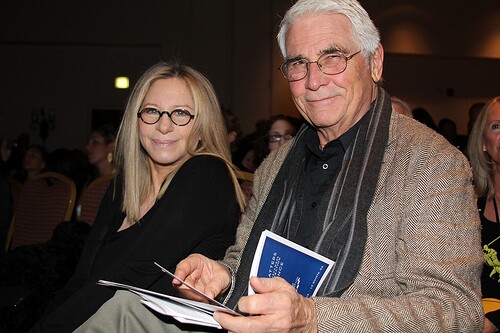 And it's not impolite to mention how terrific she looks. My chief criticism of The Guilt Trip, which is now coming to DVD, was that if you did the script's internal math, her character would need to be somewhere in her early 50s. And of course, La Streisand had long since turned the Big Seven-Oh (she'll be 71 April 24). But in the end I had to mute that complaint because, well, just look at her. More than a few newly minted AARP members would love to know her secret.

Well, here it is: She's Barbra Streisand.





Also of Interest

Join AARP: Savings, resources and news for your well-being


See the AARP home page for deals, savings tips, trivia and more