Caregiving Spouses More Likely to Take on Medical Tasks, Report Finds
Spouses who are caregivers are significantly more likely than other family caregivers (adult children, for example) to perform many of the tasks that health care professionals do - including medication management, wound care, using meters and monitors, and more.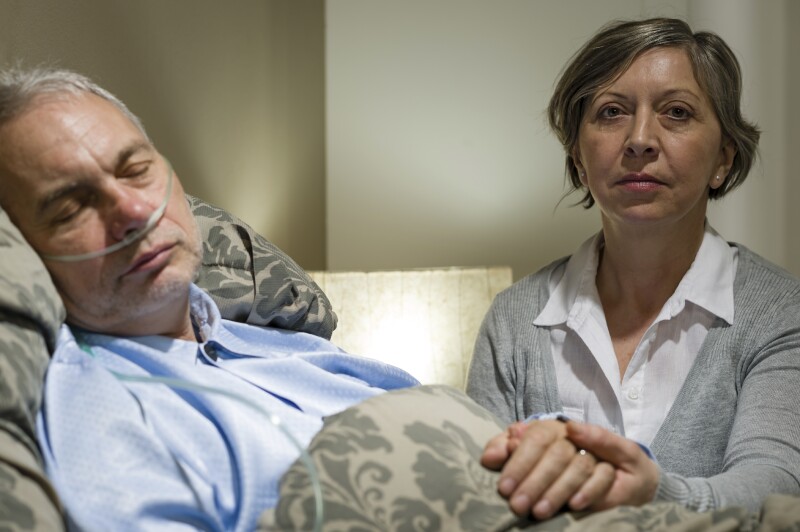 Nearly two-thirds of spouses who are family caregivers (65 percent) performed such tasks, compared with 42 percent of other caregivers.

Those are the findings of a new report issued today by the United Hospital Fund and the AARP Public Policy Institute. Among other findings:

Caregiving spouses are less likely than other caregivers to receive in-home support from health care professionals: Some 84 percent of spousal care recipients received no professional health care on site, compared with 65 percent of nonspousal care recipients.
Spouses are also less likely to receive help from family, friends or home care aides: 58 percent of the spouses reported no additional help from others, compared with 20 percent of nonspouses.
In addition, spouses who are caregivers are on average a decade older than nonspousal caregivers (median age 64 vs. 54). They were also poorer, less likely to be employed and less educated than nonspousal caregivers.


>> Sign up for the AARP Health Newsletter


"The challenges spouses who are caregivers face are daunting," said Susan Reinhard, senior vice president and director of the AARP Public Policy Institute and coauthor of the report. "Nearly three-quarters of the spouses they care for were taking five or more medications, which are not easy to coordinate. And some of these medications were administered in nonpill forms, including injections and infusion pumps, with greater frequency than one might expect."

The report says it is unclear why spouses receive less help, hypothesizing that it could be choice, lack of awareness about resources, financial limitations or fear of losing independence. The report calls for additional research to help tailor interventions that support but do not supplant the primary bond between spouses.

"As a former spousal caregiver, I certainly understand the desire to take care of all of a spouse's needs," said coauthor Carol Levine, director of the Families and Health Care Project for the United Hospital Fund. "But the care that is needed and the responsibilities thrust upon family caregivers by our health care system - typically, without adequate support - are more than any family caregiver, particularly an older spouse, can handle alone."

There are more than 42 million unpaid family caregivers in the United States.

>> Get discounts on health services with your AARP Member Advantages.



Photo: CandyBoxImages/iStockphoto



Also of Interest



See the AARP home page for deals, savings tips, trivia and more