Diana Nyad says at SXSW She Will Make 5th Attempt at Cuba-Florida Swim
By AARP Illinois, March 13, 2013 12:17 AM
Hey everyone! It's team AARP from SXSW - Karin Miller (TN), Kim Loop, (TX), Jenn Baier, (IL) and Jim Flaherty and Jessica Prell (WI) this morning we got to go on a walk with Diana Nyad while she was at SXSW. We were so inspired!

When Diana Nyad was an 18-year-old Olympic hopeful, she walked out on the pool deck at the trials afraid that the years of 4:30 a.m. workouts and sets of 1,000 situps would end in failure. A friend grabbed her and told her that she needed to focus on the moment--the one-thousand one-thousanths of a second, the time it would take her to swim the length of a slice of a fingernail--and give it her all.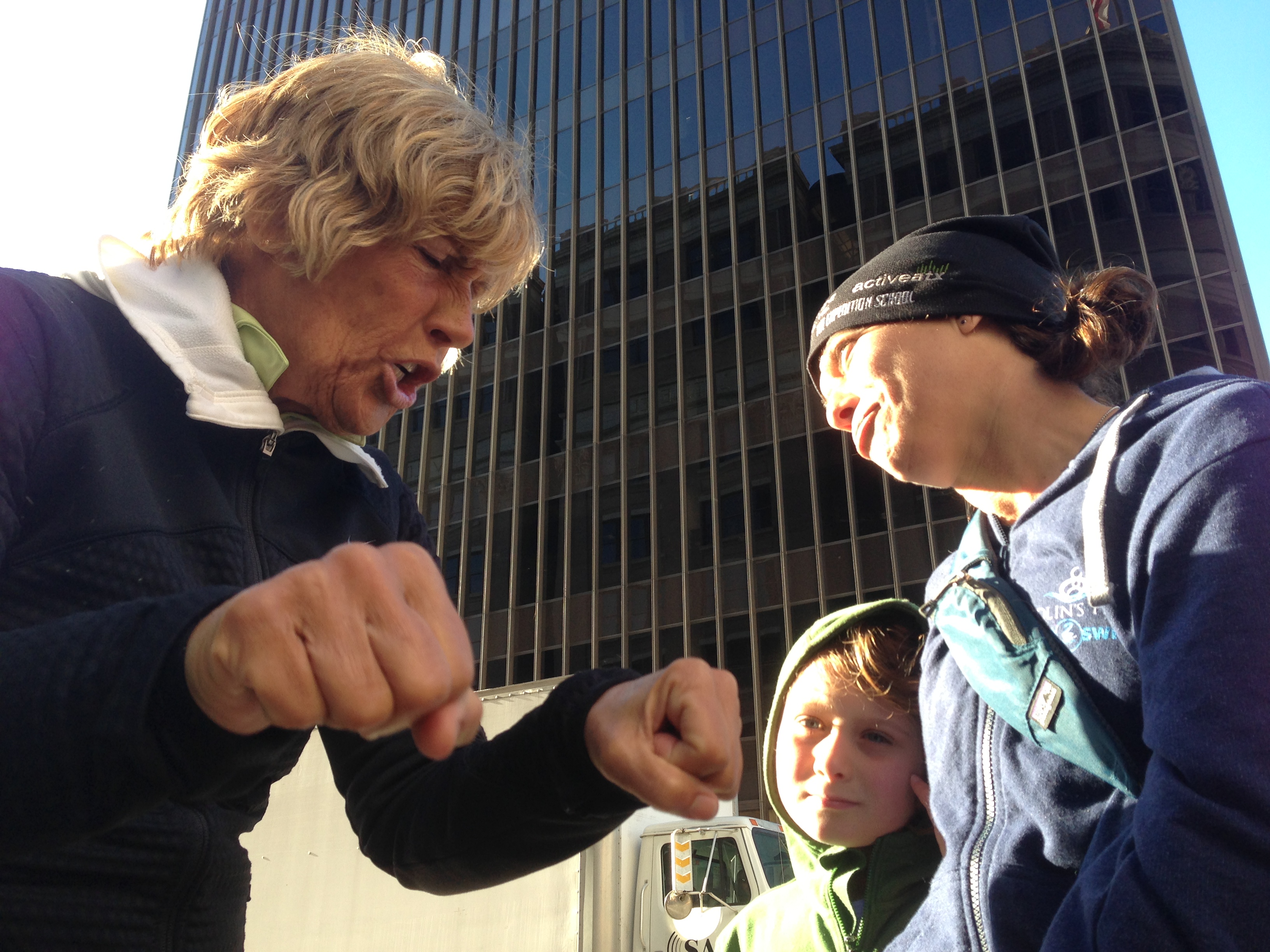 She focused and used all her strength--and finished sixth. She congratulated the top finishers who would continue on, telling them she would cheer their Olympic pursuits. She walked away with her head held high and her shoulders back--no regrets.

During a walk in downtown Austin during South by Southwest to promote her new movie "The Other Shore, " she encouraged about 30 people striding down the street with her--including 6 AARP staffers from around the country--to live their lives like that.

She certainly has--and continues to do so.

At 63, she is an inspiration to people all over the globe--from the 7-year-old girl at the walk who wanted to know more about her experiences with jellyfish (which were bad) to adults sharing their struggles to compete athletically. She tried to talk personally, one-on-one, with as many people as she could, including the AARP team.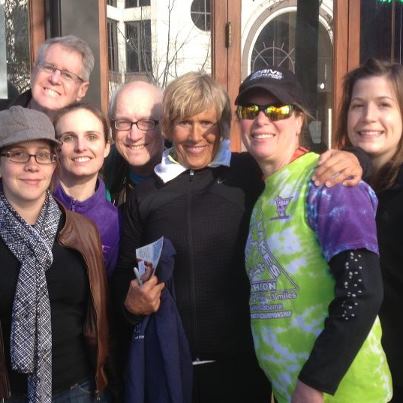 She told Jessica Prell, from the Wisconsin team, that whenever she visits Madison she always leaves with a stash of Badger gear--not because she loves the team, but because that's the name of her dog.

Diana was surprised that some of us were younger than your typical AARP member, until we told her we were involved in social media. Then she promised to tweet more for herself in a conversation with Illinois' Jenn Baier, who said that's what fans really want.

And she was supportive of me--a former swimmer and avid fan. It sounds cheesy, but she said exactly what I personally needed to hear. I signed up for a triathlon in June, but I've been afraid to push too hard because I haven't trained in a couple years due to injuries. I probably would have dropped out. Not now. I told Diana that I was going to do it. And I will. Or at least I will give it every effort--down to that sliver of fingernail. If injury sidelines me again, I'll try again. And again. I want to inspire my daughter like Diana inspired me.




Diana says she is at the prime of her life--and gave a great shoutout to AARP members and others who are trying to figure out how to live the second half of their lives.

We've been watching and cheering her latest efforts to swim from Cuba to Florida. She's attempted--and failed it--four times since 1978. So will she do it?

"Oh yes, ooooh yes," she told the group today. "Never ever give up!"


As Diana would say, "Onward!"

By Karin Miller, AARP Tennessee Communications Director