Ins and Outs of Hearing Aid Coverage Under the ACA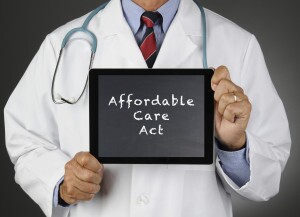 Last week's Supreme Court affirmation of the Affordable Care Act is good news for the 6.4 million Americans who stood to lose their health insurance if the decision had gone the other way. But it doesn't improve matters for those with hearing loss.
The ACA, unlike Medicare, does not specifically exclude coverage for hearing aids. In fact, the ACA does not specifically exclude any coverage: It was written in a positive way, delineating several categories of benefits that must be included in insurance policies sold on the exchanges. The Department of Health and Human Services referred to these as benchmarks for essential health benefits.
But the territory is murky. As the Hearing Loss Association of America (HLAA) noted, coverage for hearing aids, hearing-aid accessories and hearing tests is a gray area.
States differ in their coverage of hearing aids — the HLAA website includes a list of state exchanges and their specific hearing aid coverage. Twenty-five states provide some coverage for hearing aids and related services, but most restrict them to children and teenagers. As of late 2013, the District of Columbia and the following states prohibited coverage for hearing aids for people of any age, including children: Alabama, Alaska, Arkansas, California, Florida, Georgia, Idaho, Indiana, Iowa, Kansas, Michigan, Mississippi, Montana, Nebraska, North Dakota, Ohio, Pennsylvania, South Carolina, South Dakota, Utah, Vermont, Virginia, Washington, West Virginia and Wyoming.
The Department of Health and Human Services' initial proposed benchmarks for minimum health benefits in each state seemed to assume coverage for hearing aids (benefit No. 36). HLAA noted, approvingly, that "HHS appears to recognize that coverage for hearing aids should be considered a standard component of health insurance plans."
This week, HLAA's attorney, David Gayle, responded to an email about this HHS provision. That passage, he said, was "perhaps more optimistic than it should have been." HHS itself was optimistic in its expectation that many states would be including hearing aids under the benchmark minimum coverage. Since hearing aids and associated costs are not specified in the statute, HHS has no regulatory power over what the states provide in terms of hearing-health care and hearing aids.
Who are those 6.4 million? And what percentage do they constitute of the total covered by the ACA? According to the Washington Post, "the latest filings show that about 10.2 million people had signed up and paid their insurance premiums through the exchanges as of March, and 6.4 million were receiving subsidies to help afford coverage in the 34 states that had not set up their own marketplaces. Those consumers stood to lose their subsidies, worth about $1.7 billion a month, if the justices had agreed with the challenge."
Get discounts on hearing aids with your AARP Member Advantage »
The ACA is still in its early days, and individual states may change their policies in response to advocacy from hearing loss consumer groups. As HLAA notes, "It will take forethought, good planning and some roll-up-your-sleeves advocacy for those willing to increase hearing aid coverage under the ACA."
Meanwhile, AARP offers some helpful suggestions for paying for your hearing aids when the ACA, Medicare or other insurance won't. In addition, some states include hearing aids in Medicaid benefits. Veterans and federal employees are usually entitled to hearing aid coverage. Some Medicare advantage plans include hearing aids. As the AARP article states, you may also be able to bargain down the price.
Photo: scukrov/iStock
Also of Interest

See the AARP home page for deals, savings tips, trivia and more.