Jo Ann Jenkins Named New AARP Chief Executive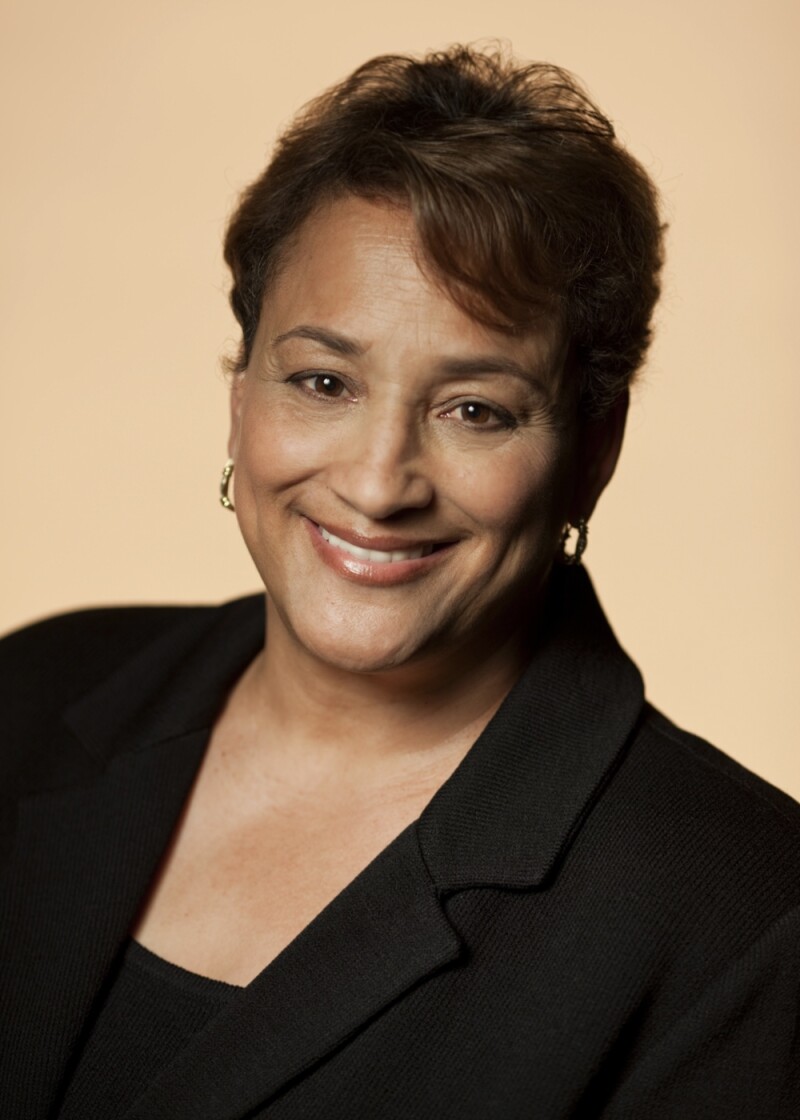 AARP announced today that Jo Ann Jenkins has been named chief executive of the organization. She will take the reins of the 37-million member association in September, replacing outgoing CEO A. Barry Rand.

Jenkins has been with AARP since 2010, most recently as its chief operating officer and, before that, as president of the AARP Foundation.

"Jo Ann is a seasoned leader and innovator," AARP Board Chair Gail Aldrich said in making the announcement. "She has an obvious passion for AARP, and she fully embraces the social mission. Jo Ann is an inspirational leader who proactively engages at all levels of the organization and is comfortable operating in the public eye. She has demonstrated experience working across party lines, which, coupled with her broad business experience, is essential to AARP's success at this time."

Aldrich noted that, as president of AARP Foundation, Jenkins led its far-reaching development and social impact initiatives, including Drive to End Hunger, a national effort by AARP and AARP Foundation to help the millions of older Americans who struggle with hunger every day. Under her leadership, the foundation's overall donor base increased by 90 percent over two years. A key AARP Foundation initiative launched under Jenkins is Mentor Up , which encourages young people to engage in service on behalf of older adults and fosters positive intergenerational dynamics.

In a Washington Post article announcing her appointment, Jenkins said, "People want AARP to be with them every day in their community." Her priorities include a commitment to health and economic security of Americans 50-plus and a "focus on boosting older adults' digital skills."

With more than 25 years of extensive leadership, management, planning and business experience, Jenkins is well known and respected in Washington and in the philanthropic, public and private sectors. She came to AARP from the Library of Congress, where she had been its chief operating officer, responsible for managing the library's day-to-day operations, 4,000-person staff and $600 million budget.

During her 15-year tenure at the Library of Congress, Jenkins developed and directed two of its most renowned projects, the National Book Festival and the Library of Congress Experience, the largest and most complex program in its 210-year history. In May 2010 she was recognized by the technology industry with the 11th annual Women in Technology Award for her innovative leadership on the Library of Congress Experience. She is also a recipient of the Library of Congress Distinguished Service Award. On May 17, Jenkins will receive an honorary doctorate of humane letters and address graduates at Washington College's 231st Commencement.

Earlier in her career, Jenkins directed the U.S. Department of Agriculture's Office of Advocacy and Enterprise, and worked at the U.S. Department of Housing and Urban Development and the Department of Transportation.

She became a member of AARP Services' Board of Directors in 2004 and its chair in 2008, completing her service in May 2010. She is on the board of the Congressional Hunger Center. She was a delegate and founding fellow to the U.S.-Japan Leadership Program and a 1999 graduate of Leadership America. She is also a 2012 Baldrige Executive Fellow.

A native of Mobile, Ala., Jo Ann earned her Bachelor of Arts from Spring Hill College. She is a 1998 graduate of the Stanford Executive Program, offered by the university's Graduate School of Business.