Older Voters Back Trump in Most Super Tuesday States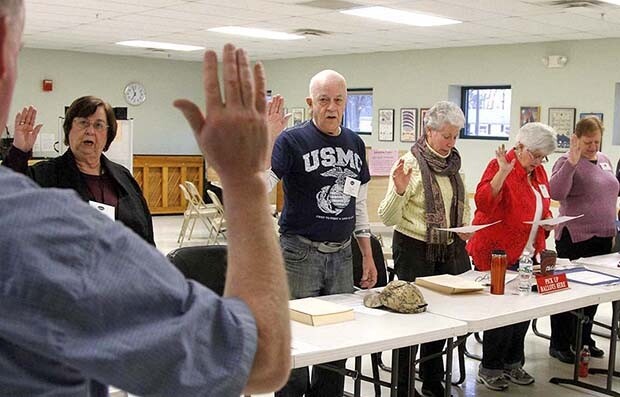 Older voters continued to play a decisive role in the 2016 GOP presidential campaign on Super Tuesday, bolstering Donald Trump in states where he had his best showings and siding with Sen. Ted Cruz of Texas to help him win his home state as well as Oklahoma.
Winning seven of the 11 states that cast votes in Republican contests on March 1, Trump got his biggest boost from voters 65 and older and ran well among those 45 to 64, according to an exit poll by the National Election Pool. Trump's strong performance solidified his position as the front-runner to win the GOP nomination, even as many Republican leaders continued to voice reservations about supporting the billionaire mogul.
He took 49 percent of the vote in Massachusetts — his best showing in the states that have voted so far — with 52 percent from both the 45-to-64 and the 65-and-older age groups. Those groups cast 43 percent and 23 percent of the total vote, respectively.
Enter to win a Volvo V60 Cross Country, a national parks vacation for two and more.
In Georgia, where Trump won 39 percent of the Republican vote, he took 47 percent from the oldest voters and 44 percent from voters 45 to 64. In Alabama, Trump won 39 percent of the total vote. He fared best among voters 45 to 64, with 50 percent of the vote, and he won 44 percent among those 65 and older.
Cruz's primary victories were in states that had relatively small differences among age groups. He won his home state of Texas with 44 percent of the Republican vote to 27 percent for Trump. Cruz had 40 percent from the oldest voters, and 44 percent from voters 45 to 64 as well as those 30 to 44.
Oklahoma — where Cruz led Trump 34 percent to 28 percent — had an age split similar to Texas'. Cruz led the 65-and-older group with 36 percent and took 35 percent from voters 45 to 64.
Exit poll results were not immediately available in lower-turnout caucus states, where Cruz won Alaska and Sen. Marco Rubio of Florida took Minnesota.
Next: Republicans will vote March 5 in party caucuses in Kansas, Kentucky and Maine, and in the Louisiana primary. Democrats are scheduled to vote March 5 in a primary in Louisiana and in caucuses in Kansas and Nebraska, and on March 6 in the Maine caucus.
Photo: EPA/Herb Swanson/Newscom
Also of Interest


See the AARP home page for deals, savings tips, trivia and more.