Pepper Schwartz: Spice Up Your Valentine's Day
By Beth Carpenter , February 07, 2011 09:06 PM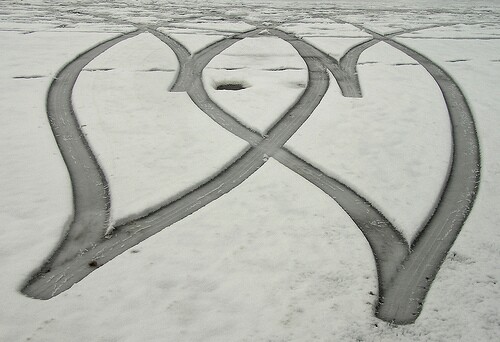 ( This is a guest post from Pepper Schwartz, AARP relationships expert. Read more Pepper here.)
I just love Valentine's Day. Not for of the chocolate or flowers (don't get me wrong, fellas, they're nice) but because love is in the air and the man I love tops himself to show me just how much he loves me. While I'm a strong believer in 365 days of Valentines I still get excited every Feb. 14.
Whether you've been married for 30 years or just re-entered the dating world ,Valentine's Day is a day when you can renew current love, remember past love and, best of all, redefine a future love.
I'm often asked about new variations on romance - mostly by women. Each case is different, but I suggest putting a twist on these traditions:
1. Music . From Barry to Marvin. From Ol' Blue Eyes to Dolly. There are new old standards that can put you and, more importantly, your partner in the mood.
2. Food . Think outside the box and don't worry about messing up any linen. Foods are a great ploy for foreplay.
3. Location, Location, Location . Where you are might make a difference on the amount of intimacy you have. Consider going away for the weekend, even if it's a local B & B.
4. Put it in writing. The love letter has been replaced by the love tweet? I don't think so.
I'm hosting an online chat tomorrow to talk about how to spice up Valentine's Day. I know we're all watching our pennies, but that doesn't mean you have to do V-Day on the cheap.
But I wanted to know your unique, unconventional yet budget-friendly Valentine's Date ideas. Here are my top 10 favorites:
1."It was the first Valentine's Day after my father lost his sight, and he wanted so desperately to provide a nice card and gift (as he had done for so many years before) for my mother. I remember this with so much love for my father (who has since passed on) each and every Valentine's Day. I continued this for every special occasion. If you have someone in your family who is disabled and/or elderly, help them make their loved one feel special on this day. You will feel special for doing this, too, and the memories are priceless."
2."In 1992, my husband, Nelson, surprised me with a romantic lunch in my spacious office. I looked up to see my stunning husband entering my space carrying an elegant silver tray and dressed in a vintage black tuxedo with tails, a white shirt, a vintage black silk bow tie and a black top hat. Displayed on the tray was a single long stemmed red rose, a beautiful antique hand painted china tea cup and saucer, a silver container filled with cappuccino, a white linen napkin and a piece of strawberry cheesecake on an small antique plate accessorized with an antique silver fork. Nelson placed the napkin on my lap, filled the tea cup with cappuccino, and proceeded to turn on a jazz CD. As I sat sipping my cappuccino and eating my cheesecake, he read exquisite love poetry to me accompanied by soft jazz in the background. When Nelson finished reading he kissed me passionately, gathered each item, and left mysteriously out my office door and on to the elevator. I was very touched by this creative, sweet and intoxicating Valentine's Day vignette and have warm memories of each loving detail to this day."
3. "A college boyfriend, who graduated a few years before me, was away on a business trip on Valentine's Day, so he sent me a singing telegram delivered by a large grown man dressed as Cupid!"
4. "I was in a hotel downtown with a view and watched someone in the parking lot far below making a giant heart shape in the snow by shuffling their feet."
5. "My husband and I were off-roaders for years. One Valentine's Day we found ourselves in a dune buggy at Dumont Dunes in California. So one evening we took a ride out to the middle of the dunes and had a wonderful romantic view of the stars and a full moon. Never had a candlelight dinner or breakfast in bed but I do remember that moonlight ride in the dunes."
6. "I made a surf and turf dinner while the hubby was at work one evening. I pulled the dining table into the extra room in front of the fireplace and lit a fire. Candles on the table, I called to have him come home for dinner. He arrived to a lovely dinner. Unknowingly, he had a gift for me, a wedding ring. We had been married 10 year and I didn't have a real wedding set. Very memorable."
7. "We were living in Denver. I took my husband for a surprise helicopter ride around the city, then out to dinner. Best time ever."
8. "I could always count on my boyfriend to send me red roses on Valentine's Day to the office I worked at so I wasn't surprised, but when another delivery came later that day I was very surprised that he had sent me a Valentine Vermont Teddy Bear also. He earned a lot of romance that night."
9. "How about a horse drawn sleigh ride to a cabin in the woods on a farm for hot chocolate and board games?"
10. "Every day is Valentine's Day for me and my honey."
(Photo via Flickr user lovestruck94.)