Reverse Mortgages Now Harder to Get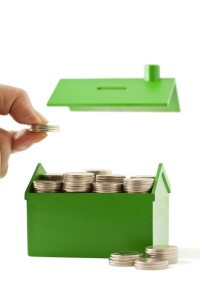 If you've thought about taking out a reverse mortgage, be aware that new rules that recently kicked in might make it harder for you to qualify.
The U.S. Department of Housing and Urban Development tightened lending criteria late last month. The changes require that lenders determine whether would-be borrowers have enough income to keep up with property taxes and homeowners insurance so they don't default on the loan and, possibly, lose their home. HUD's Federal Housing Administration insures most reverse mortgages.
Reverse mortgages are for homeowners 62 and older who have a significant amount of equity built up in their house. They can borrow against that equity — taking the cash in a lump sum, as a monthly income stream or a line of credit they can tap when needed. The money doesn't have to be repaid until the owner moves, sells the house or dies.
Get the latest tips on protecting your money and saving for retirement — AARP Money newsletter »
Borrowers must continue to pay property taxes and homeowners insurance, however. And for some, that's been a problem. In 2012, about 1 in 10 outstanding loans were in technical default because borrowers couldn't keep up with those bills, says Lori Trawinski, director of banking and finance at the AARP Public Policy Institute.
The new lending standards are designed to reduce defaults. Lenders will be required to look at credit reports, assets, income and the borrower's history of paying taxes and homeowners insurance.
"It will be more difficult for people who are struggling with income flow to meet the criteria," Trawinski says.
Even so, she adds, a borrower could still qualify for a loan by having the lender set aside a portion of the loan proceeds to cover taxes and insurance. The amount to be set aside would be based partly on the borrower's life expectancy.
Younger borrowers living in high-tax states will have to determine whether a set-aside makes a reverse mortgage worthwhile or if they would be better off financially with other alternatives, such as selling their house.
Get discounts on insurance and banking services with your AARP Member Advantages. »
"We think reverse mortgages can be a useful tool for some people," Trawinski says. "That's where it becomes difficult. Everybody is in a different financial circumstance."
Photo: Stocknshares/iStock
Also of Interest

See the AARP home page for deals, savings tips, trivia and more.