Have You Prayed Today? Probably
By Tamara Lytle, May 3, 2013 05:42 PM
For more than 60 years now, Congress has set aside one day to be a National Day of Prayer (May 2 this year) - which, it turns out, older Americans may observe the most faithfully.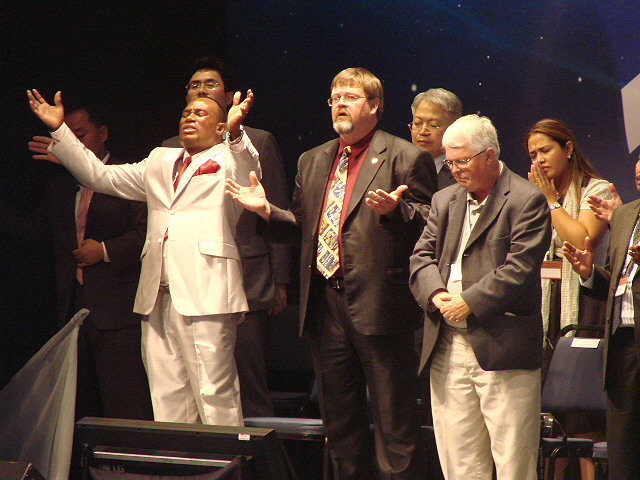 More than two-thirds of all Americans 50 and older (67.1 percent), in fact, say that they pray at least once a day, according to the most recent survey by the National Opinion Research Center at the University of Chicago. Only 53.8 percent of adults under 50 pray at least once a day.

Older Americans also are less likely to skip praying altogether. While 17.5 percent of Americans adults say they never pray, only 8.5 percent of those 50+ say that.

President Obama, in a proclamation for the day of prayer, asked people to remember the victims of recent tragedies like the Newtown school shootings and the Boston bombing:

"In the aftermath of senseless acts of violence, the prayers of countless Americans signal to grieving families and a suffering community that they are not alone. Their pain is a shared pain, and their hope a shared hope. Regardless of religion or creed, Americans reflect on the sacredness of life and express their sympathy for the wounded, offering comfort and holding up a light in an hour of darkness."
Praying, church-going and religiosity (apparently that's a word) are tied to all sorts of good things. The Heritage Foundation says that various studies show religious people are more likely to volunteer, to donate to charity and to lean toward informal acts of kindness and compassion. "Among a sample of individuals age 70 and older," Heritage reports, "those who said that religion is important to them were 60 percent more likely to report volunteering than similar respondents who did not say that religion was important to them."

And to that, many will say "Amen."



Also of Interest

Join AARP: Savings, resources and news for your well-being


See the AARP home page for deals, savings tips, trivia and more



Photo: Sergei Frolov via Wikipedia