The Takeaway: 1 In 10 Could Have Diabetes By 2030; The TV, Exercise and Depression Link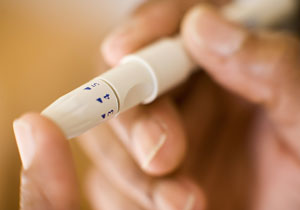 Diabetes Spreading, But Preventable: Today, November 14, marks World Diabetes Day, a campaign designed by the International Diabetes Foundation to raise global awareness about this chronic disease. According to a new report released by IDF, one in 10 adults worldwide-some 522 million people-could have diabetes by 2030. And this figure doesn't include the impact rising global obesity rates will have on diabetes development; rather, the projections are based on things like aging and demographic trends.

Recent studies have linked impaired glucose tolerance (even at a pre-diabetes level) to dementia risk-making the rising number of diabetes cases all the more worrying. But Gojka Roglic, head of the World Health Organization's diabetes unit, told USA Today that a substantial number of future diabetes cases are preventable:

It's worrying because these people will have an illness which is serious, debilitating, and shortens their lives," she said. "But it doesn't have to happen if we take the right interventions."

In the November issue of AARP the Magazine, Dr. Oz writes about some of the latest diabetes interventions-including brief, restrictive diets and weight-loss surgery that can reverse the course of the disease. The fact that some diabetes can be stopped or reversed is something that many people don't realize. Almost 19 million Americans have been diagnosed with diabetes, and 79 million Americans are thought to have pre-diabetes. But pre-diabetes isn't a strict chronic disease sentence, either: According to the Diabetes Prevention Program, overweight people with pre-diabetes can reduce their risk of developing the disease by 58 percent if they lose just 5 to 7 percent of their body weight.

A study released yesterday strengthens the association between sugar-sweetened drinks like soda and diabetes. In the study, women ages 45-84 who drank two or more sugary beverages a day were more likely to have heart disease, a larger waist and Type 2 diabetes. These risks were higher even when the women were of normal weight.

Depressed? Put Down The Remote: A new study of thousands of older women in the United States found those who got the most exercise and watched the least television were the least likely to be diagnosed with depression. According to the study, published in the American Journal of Epidemiology:

... women who reported exercising the most in recent years were about 20 percent less likely to get depression than those who rarely exercised. On the other hand, the more hours they spent watching TV each week, the more their risk of depression crept up.

This seems like a prime chicken-or-egg question to me, though: Isn't it likely that happier women were more likely to get out and exercise more often, while women suffering from depression were more likely to spend time in front of the TV?

Monday Quick Hits:

Photo: Science Photo Library/Getty Images