The Takeaway: Despite Advice, Older Adults Get Cancer Screenings; Jazz Musicians Campaign for Pensions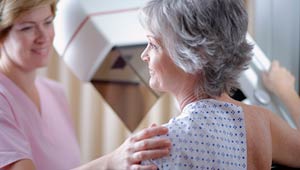 Most Older Adults Get Cancer Tests: The U.S. Preventative Services Task Force recommends against adults 75 and older undergoing routine screenings for breast, prostate and colorectal cancers. But a study published in Archives of Internal Medicine found older adults aren't listening to the Task Force's advice. Among adults ages 75 to 79:

57 percent were screened for colorectal cancer,
62 percent were screened for breast cancer, and
56 percent were screened for prostate cancer.
Among adults 80+, screening numbers went down somewhat-but, for instance, 50 percent were still screened for breast cancer. Ambiguity regarding older adults and cancer screenings abounds. Government and medical association guidelines have been confusing. There's also not been a ton of research evaluating how effective cancer screening tests are in the older population (most of the research and subsequent recommendations have been based on younger adults). And with certain cancers, like colon or breast cancer, that are most widespread in adults age 50 to 75 (adults urged to receive regular screening tests), the advice to suddenly stop getting screened above a certain age can seem foolish or suspect to many.

Cancer experts say older adults should consider all sorts of variables-underlying health, family history, etc.-rather than relying solely on chronological age to decide what cancer screening tests to get.


For breast cancer, colorectal cancer and cervical cancer -- the cancers for which screening has been proved to be effective -- if a person has less than five years to live, then screening is not beneficial," said Dr. Locovico Balducci, program leader of the Senior Adult Oncology Program at the Moffitt Cancer Center in Tampa, Fla. "But if it's longer and if a patient can tolerate cancer treatment, they shouldn't be denied screening."


Most people don't know exactly how much longer they'll live, however-and many doctors recommend cancer screening tests just to be safe. The warnings against unnecessary cancer screenings aren't just about rationing or cost control, though-the risk of false positives and potential for unneeded surgery mean too many screenings could actually do more harm than good.

Do you listen to government recommendations when it comes to cancer screening tests?

Jazz Musicians' Pension Push: Members of New York City's jazz musicians' union have been  leafleting outside the Blue Note nightclub in Greenwich Village, handing out flyers advocating "justice for jazz artists." The union wants to gain pension benefits and a minimum wage for jazz musicians playing at the city's biggest jazz clubs.


It's just a sin that we have no pension," said Keisha St. Joan, 72, a jazz vocalist who was distributing leaflets. "I will not have a pension before I die."


Club owners have resisted and remain divided about the union's efforts, however. "I pay all the traffic will bear in a little club," said Lorraine Gordon, owner of the Village Vanguard. "My bottom line is what I have to look at, in order to keep the club functioning."

Tuesday Quick Hits:

Photo: Fuse/Getty Images