The Takeaway: Middle-Income Americans Satisfied With Medicare; Talk To Docs About Herbal Remedies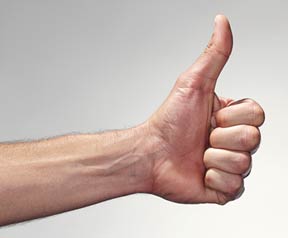 Medicare Not So Bad: 'Fixing' Medicare has been a major topic of recent GOP presidential debate, and experts are warning boomers that big changes to Medicare are afoot. With all this talk, you'd think the system must be completely dysfunctional. But middle-income Medicare patients, at least, are pretty happy with it. A recent survey, conducted by Bankers Life and Casualty Company, found 82 percent of middle-income Americans on Medicare say they're 'extremely' or 'very' satisfied with access to and quality of health care. Only 2 percent said they were 'not satisfied' with Medicare access and quality.

For the purposes of the study, middle-income was defined as having an annual household income between $25,000 and $75,000. Researchers polled two groups of middle-income Americans: pre-Medicare boomers, age 47-64, and Medicare beneficiaries, age 65-75.

Among the pre-Medicare group: Nearly a quarter were dissatisfied with the quality or access to healthcare provided by their current health plans (or lack thereof-one in five were uninsured). And only 46 percent said they were 'extremely' or 'very' satisfied. A good portion of respondents in this group-56 percent-showed little knowledge about Medicare, with one in four admitting they know 'almost nothing' about the program.

More than one-quarter (27%) of pre-Medicare age Boomers could not venture a guess as to how much they think they will pay for healthcare once on Medicare versus what they pay today. One in seven (13%) Boomers under age 65 falsely believe Medicare is free.

Both groups polled were concerned with Medicare's future, and 71 percent believe the federal government will cut back Medicare benefits. Over a third in the pre-Medicare group think health care reform 'will not benefit someone their age.'

A few other random findings from the study:

In the already-on-Medicare group, 66 percent weren't sure whether Medicare covers long-term care or overestimated its long-term care coverage.
93 percent of all respondents said they have a greater awareness of healthy living now than they did in their 20s.
Alzheimer's disease is their number one health-related fear of aging, followed by cancer and heart attack.
Herbal Remedies Not Harmless: If you're turning to herbal remedies or 'complementary medicine'-even something as simple as adding a vitamin or supplement-be sure to let doctors and caregivers know, cautions Cedars-Sinai Department of Medicine Chairman Glenn D. Braunstein.

Most physicians, aware of the appeal of nontraditional health care, will want to work with you, and it's to your benefit to let them," he writes. "Many herbal products can have the same troublesome side effects as prescription drugs, and some can interact dangerously with the medicines you're already taking."

Speaking of herbal products ... here's more evidence that B vitamins could help your brain stay sharp.

What would Braunstein say? Well, "there is certainly room for traditional healthcare to keep an open mind about the wisdom of ancient remedies if contemporary science supports their use," he noted in his piece. Just be sure to keep doctors, pharmacists and other caregivers in the treatment loop.

Tuesday Quick Hits:

Health care spending grew by 3.9 percent in 2010, the HHS reports. But the increases for 2010 and 2009 have been the lowest measured in the past half a century.
And 'wild old women' temporarily shut down a Bank of American branch in San Francisco. The group of women protestors, ranging in age from 69 to 82, called for the bank to lower fees, pay higher taxes, and stop foreclosing on and evicting homeowners. As they arrived, the bank closed and locked its doors.
Photo: Walker and Walker/Getty Images