The Takeaway: Retirees Flock to Foreign Language Immersion Programs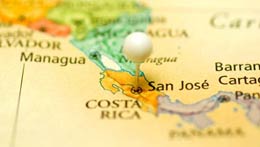 It's a well-worn axiom that learning a foreign language gets harder the older you get. To which Randy Balla might say: Who cares? The 63-year-old retired teacher took up French recently, and he hasn't limited his learning to textbooks or computer-based language lessons: Last summer, he took a three-week French immersion program at the University of Quebec, and plans to return this year.

Americans in their 60s, 70s and 80s are flocking to language immersion experiences, the New York Times reports. Beth Lieberman, vice president of AmeriSpan Study Abroad, told the Times that while older adult participation "has remained consistent since the early 1990s," there's been increased demand recently to tailor programs specifically to retirees or to travelers 50 and older. To this end, AmeriSpan offers eight "Golden Age" programs, which combine language classes with cultural activities in Spain, Italy and France.

See Also: Second Language Learning-Which Style Is Best For You? >> 

The program Balla attends is run by Road Scholar, a nonprofit (formerly known as Elderhostel) that offers language immersion programs around the world. The average participant in the French-Quebec program is 70, its director Daniel Lavoie said, but some as old as 85 have attended. One woman has attended 15 times.

We have to be patient, so going at a slower pace may be in order," Mr. Lavoie said, but there were few other special challenges in teaching older adults. "They really like to learn. If they are motivated, for sure they will learn it. That's the key."

A bonus? Studies have shown that learning a language is great for keeping the brain sharp.

Thursday Quick Hits:

Photo: iStockPhoto,