The Takeaway: Rural Areas Luring More Retirees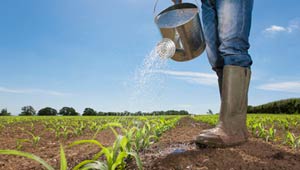 Going Up to the Country: In recent years, an increasing number of retirees have been heading back to city centers, drawn in by walkable streets and cultural possibilities. Active retirees have also been bound for college towns, where continuing education classes and campus activities are a lure. Now the Chicago Tribune is reporting on a very different migratory trend: Retirees are buying up land in the country, drawn by peace, quiet and potential financial rewards. Could a rural retirement be right for you?

It certainly has a lot to recommend it: Natural beauty, escape from urban hubbub.There are more tangible benefits, too: Rural land has weathered the recession and housing bust a lot better than residential land has, according to the Lincoln Institute of Land Policy. In the same time period that residential land value decreased 70 percent, the value of U.S. farmland rose by a fifth.

The downside is this makes it harder for rural buyers to find a bargain. The upside is that rural land values are poised to keep growing, which makes farmland an attractive investment.

"You can't create more land-it's a finite investment," says Dan Duffy, CEO at the rural and coastal real-estate search network United Country, based in Kansas City, Mo. "And during the downturn, agricultural land produced a dividend-like yield in the 5 percent to 8 percent range, plus capital appreciation. This, while some bond yields hovered at zero or worse."

In addition to what the land itself is worth, a country home brings other money-making possibilities: Renting a portion of land for livestock grazing; growing cash crops; renting out rooms bed-and-breakfast style; selling wind power or natural gas rights.

United States Department of Agriculture data has shown a "deconcentration" of population near metro centers, the Tribune notes. While urban areas are projected to see a net loss of people 55 to 75, that age group will increase by about 1.6 million in non-urban areas over the next decade.

According to Duffy, the most popular rural destinations for retirees are in Texas, Colorado, Montana, Idaho and the Mid-Atlantic. One micro-trend is what he calls the "half-backers"-older adults who spent their working years in the Northeast, retired to Florida, and are now finding high prices or lack of space there driving them halfway back to the Northeast.

Friday Quick Hits:

Photo: Cultura/Getty Images