Walter Cronkite's WWII Letters Home in New Book
By Tamara Lytle , May 15, 2013 12:41 PM
Before he was the voice of his generation and "the most trusted man in America," Walter Cronkite was a 20-something war correspondent writing letters home to his new wife.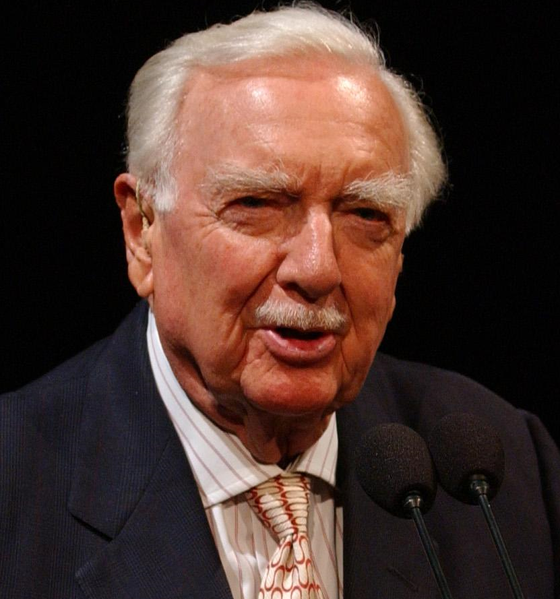 Now his namesake and grandson, Walter Cronkite IV, has complied the letters in a book, Cronkite's War: His World War II Letters Home .
The grandson, a recent college graduate, is working in Washington these days at, of course, CBS News. That's where Cronkite, who died in 2009, anchored the evening news after making his name covering the war.
His grandson wrote the book with Maurice Isserman, one of his Hamilton College professors.
Hamilton's website notes that Publishers Weekly described the book this way: "A fascinating and informative collection of Walter Cronkite Jr.'s personal World War II letters to his wife, Betsy ... [that] interweaves contextual commentary with the letters to create a seamless narrative of his grandfather's thrilling adventures, including bombing missions over Germany, rocket attacks on London, an air assault by glider into Holland and following Patton's army into the Battle of the Bulge."
Cronkite's grandson says the new era of fast-paced journalism wouldn't bother his grandfather. Even Twitter, such a far cry from the Cronkite-era standards of double-checking facts, would be seen as something like the fast-trigger wire services, the grandson told Politico:
"I think the media is in a very strong place right now in terms of the quality of journalism being produced. I think aspects of the 24-hour news cycle would bother him. It was very important for him to get the facts right before he told people things, and I think it would make him angry that it's so common for news organizations to just jump on stories before they know the facts. But overall, I think he would be very happy with where journalism is."
Photo of Cronkite in 2004: NASA/Bill Ingalls
Also of Interest

Join AARP: Savings, resources and news for your well-being
See the AARP home page for deals, savings tips, trivia and more