Arkansas High Court Throws Out Voter ID Law
The Arkansas Supreme Court has unanimously overturned the state's voter identification law as a violation of the state Constitution's four criteria for voting. The Oct. 15 ruling resolved, at least temporarily, a clash between Democratic Gov. Mike Beebe, who vetoed the measure, and the Republican-controlled legislature, which overrode his veto.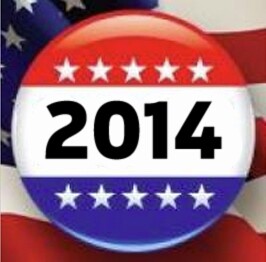 The four standards specified by the state Constitution — U.S. and Arkansas citizenship, 18 years of age and lawful voter registration — "simply do not include any proof-of-identity requirement," Justice Donald Corbin wrote in his decision.
"To hold otherwise would disenfranchise Arkansas voters and would negate [the objectives of] the framers of the Arkansas Constitution."
The court action came less than a week before the scheduled Oct. 20 start of early voting in the state, according to the online service of the Arkansas Democrat-Gazette. The court acted quickly, having heard arguments in the case on Oct. 2.
Opponents of the law welcomed the ruling. "It was an unconstitutional barrier that has already stolen legitimate voting rights, and we are thrilled to see Arkansans' voting rights restored," said Holly Dickson, legal director of the American Civil Liberties Union of Arkansas, which challenged what she called "this artificial, vote-stealing law."
>> 8 Things You Need to Know About Medicare
Republican proponents of the law said they would push after the election for a new version. Such action was needed to "help restore the integrity of the ballot," said Arkansas Republican Chairman Doyle Webb.
Some recent court rulings have upheld strict new voter ID requirements in other states. On Oct. 14, the U.S. Court of Appeals for the 5th Circuit blocked a ruling a week earlier by a District Court judge that a 2011 Texas law was unconstitutional. The appeals court objected to an action that "substantially disrupts the election process" days before voting starts.
>> Sign up for the AARP Advocacy Newsletter
But the U.S. Supreme Court earlier this month delayed implementation of new voter ID requirements in Wisconsin, without ruling on the merits of the case. That case included charges of discrimination against older voters, among others.
Also of Interest

See the AARP home page for deals, savings tips, trivia and more