Trump Fared Best Among Older Voters to Win 4 of 5 Primaries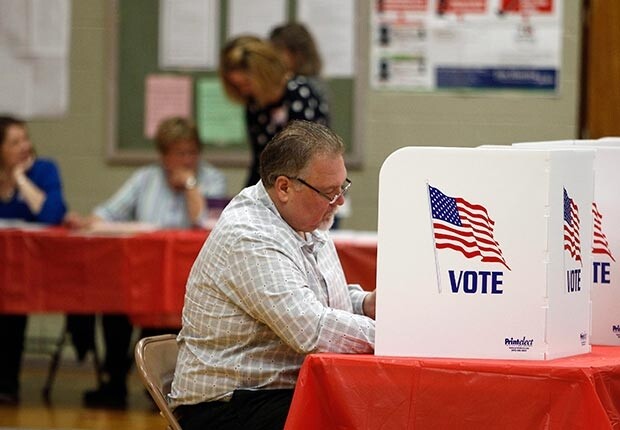 Billionaire businessman Donald Trump got his strongest support from older voters to help him win four of the five Republican primaries on March 15.
Trump took between 38 and 49 percent of the vote from those 65 and older in the five states. His support from voters 18 to 29 ranged from 26 to 39 percent. With each age group, his best showing was in Missouri and his smallest share of the vote was in Ohio, according to exit polls by the National Election Pool.
The one state where Trump finished second was Ohio, won by that state's Gov. John Kasich. Kasich got a 49 percent share from voters 65 and older, 45 percent from voters 45 to 64, 47 percent from those 30 to 44 and 50 percent from those 18 to 29.
Donate to help struggling Americans 50+ and older »
In the unofficial and nearly final vote, Kasich took Ohio by 47 to 36 percent.
Trump won the other four states with 46 percent in Florida, 39 percent in Illinois, 41 percent in Missouri and 40 percent in North Carolina. The closest GOP contest was in Missouri, where Trump led Texas Sen. Ted Cruz, 40.8 percent to 40.6 percent.
Trump's largest margin on March 15 was in Florida, where he took 46 percent of the vote to 27 percent for runner-up Sen. Marco Rubio in Rubio's home state. Following his defeat, Rubio announced that he was suspending his campaign. Rubio got 33 percent from voters 18 to 29, and 26 percent from those 65 and older.
Cruz also fared slightly better overall among younger voters. In Missouri and North Carolina, Cruz led among the 18 to 29 and 30 to 44 age groups. But he fell short of Trump in each state because of the front-runner's stronger results from older voters.
With his steady showing among all age groups, Trump does not provide an obvious demographic target to his remaining two rivals. On the other hand, he has not yet won a majority of the vote in any state. He came close with 49 percent in Massachusetts, where he won a slim majority of older voters.
Next: A March 22 primary in Arizona and caucuses in Utah.
Photo: EPA/David Maxwell
Also of Interest

See the AARP home page for deals, savings tips, trivia and more.