Levon Helm: One More Brother Gone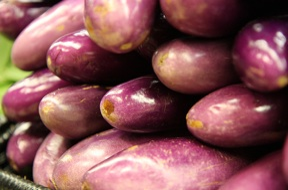 The following is a guest post from Steve Mencher, AARP Multimedia Editor.

On the death of Levon Helm today:

They say if you remember the sixties, you weren't there. And I'm not sure
if the seventies are any different, but a bunch of us made it to the Oakland
Coliseum on February 11, 1974, watching Bob Dylan and the Band in one of the
most eagerly awaited tours of the decade.

Dylan hadn't been touring much, and The Band had achieved great success with
Music from the Big Pink and The Band, after having gotten a boost as Dylan's
back-up group when they were The Hawks. Before we knew from "meta" it was
pretty cool that their name was just The Band. It was the only name they
needed.

Dylan later said he wasn't completely into this tour ­ and his attitude
showed it. But he tore into the songs we all knew and expected, the songs
that had shaped us as we were growing up in high school and the college,
from "It Ain't Me, Babe" to "Lay, Lady,Lay."

But for me that night, the revelation was The Band ­ and the songs that
Levon Helm sang ­ "The Night They Drove Old Dixie Down," "The Weight," and
especially "Up on Cripple Creek." His keening country sound marinated in the
hip rock and folk rhythms of the day redefined my idea of what music could
be.

I ran out soon after and bought the piano parts to The Band¹s biggest hits,
trying to learn the propulsive melodies and beats, and to mimic the
phrasing. I still have that music book, with the brown cover on my piano.

Whenever one or more of us gathered around the piano, we tried the
harmonies, too. Because it was in that brotherhood of The Band, and their
blended voices rising to heaven, that we knew the secret lay.

One more brother is gone, today.

Photo credit: wfuv on Flickr.