A Gift to the Nation - Tables, Chairs, a Priceless Legacy of Art
By Steve Mencher, October 8, 2012 10:11 AM
Linda Kaufman, and her late husband George Kaufman grew up in Norfolk, Va. So did their parents. The Kaufmans developed a passion for collecting early American furniture of the 18th and early 19th centuries, much of which she has promised to the National Gallery of Art in Washington, D.C.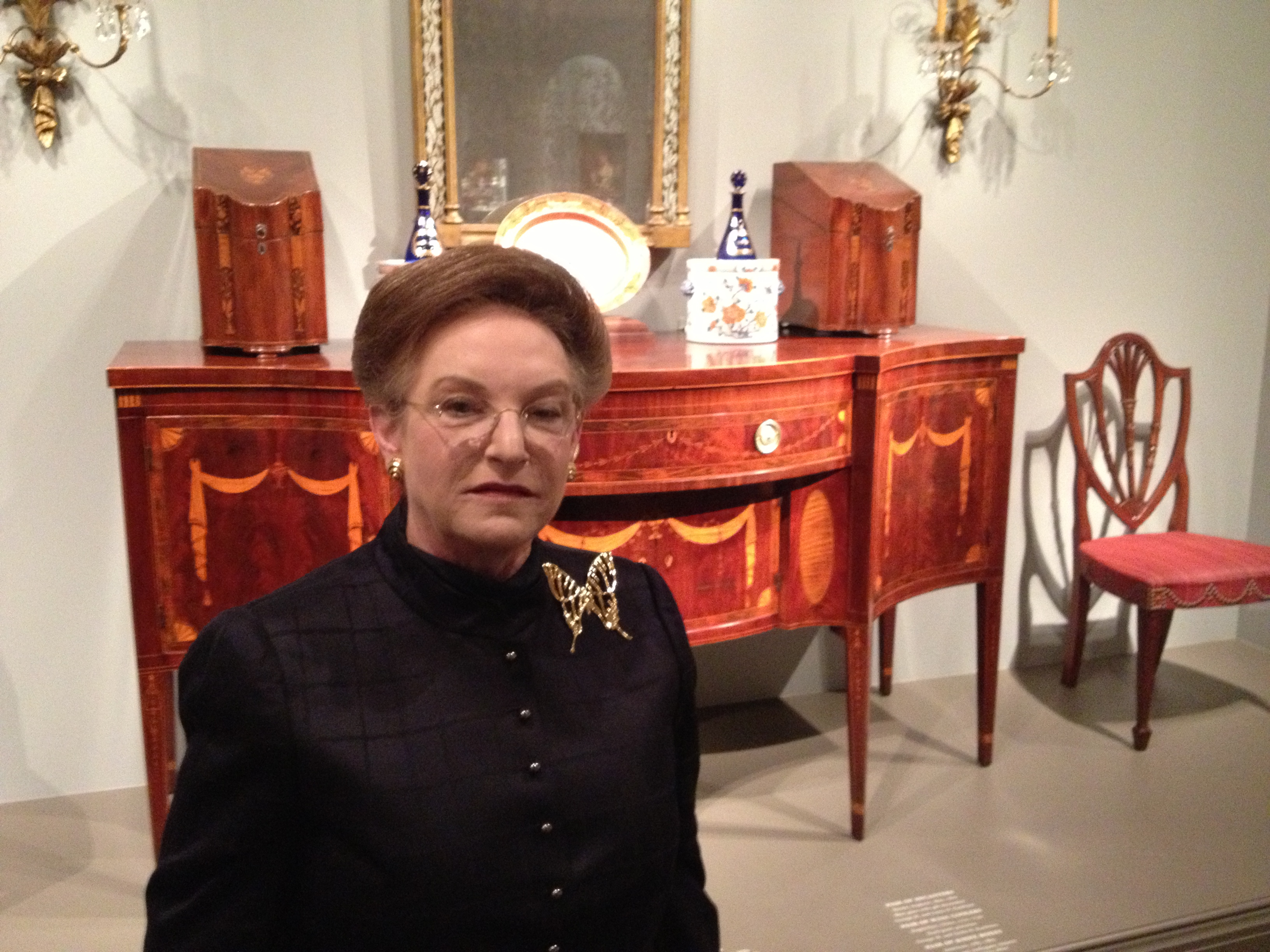 Mrs. Kaufman modestly calls her collection "some tables and chairs" but the National Gallery of Art, which will house and display them, brags that the pieces comprise " one of the largest and most refined collections of early American furniture in private hands ... acquired over five decades."

The public is invited to see these masterworks of craftsmanship starting Oct. 7 in a set of brand new galleries and the NGA will suddenly become the place to go for those who drool over rare finds in shows like Antiques Roadshow and Storage Wars.

Linda Kaufman hates to talk about herself. " I love to give," she says. "If I won the lottery, I'd be so thrilled, I'd give it all away. I hope other people who have things they can live without give them [to places like the National Gallery] where they'll be beautifully presented and people will enjoy them."

It's not only art that Linda Kaufman gives her time, money and energy to. "One of my great passions is the

," she says. "It's the insistence on excellence that seems to guide me. I'm particularly interested in their heart program. My husband had a heart transplant there."

I ask how long her husband, who died in 2001, had lived after the transplant.

"Six years. Every day was a blessing, and he got to meet four grandchildren. It was remarkable.

"We sort of grew up together in our love of American furniture. We liked the same things; we didn't like the same things. We never bought a piece we both didn't love." She tells me about their home in Norfolk. "It's a big, white rambly thing, built in 1917 by a woman for her daughter. They'd moved from Nashville and it was modeled on The Hermitage, Andrew Jackson's home there. We really love it," she says, then stops herself. "I have to stop saying we."