AARP Crowns Dual Boomer Superstars in San Diego
By Lorrie Lynch, September 5, 2014 10:16 AM
Julian Hernandez, 60, and Ká Wright, 51, tied for first place in AARP's Boomer Superstar contest in San Diego Friday night. Each won $5,000 and an audition with music label 19 Recordings. "Dream the possibilities," Hernandez told a rockin' audience of Ideas@50+ attendees. "I'm living proof."

The winners, both singers since their youth, were chosen from five finalists who performed at the San Diego Convention Center. The panel of judges included AARP ambassador and Grammy winner Emilio Estefan, Grammy winner Patti Austin and 2006 American Idol winner Taylor Hicks. Austin and Hicks performed as well, while American Idol judge Randy Jackson proved to be a lively emcee for a night of fun.

But it was the superstar contestants, chosen from more than 1,000 who submitted videos, that the audience came to see. And they did not go home disappointed by the contestants' renditions of boomer favorites, from Frank Sinatra's Fly Me to the Moon (Terry Brown) to Diana Ross's Can't Hurry Love (Jennifer Simmons) to Janis Joplin's Mercedes Benz (Lana Spence).




Hernandez's stunningly intimate performance of Whitney Houston's hit I Believe in You and Me won the judges' hearts — and brought the audience to its feet. Austin likened him to Luther Vandross, while Jackson dubbed him a "smooth teddy bear." Then came Wright's powerful cover of Bette Midler's Wind Beneath My Wings, prompting this declaration from Hicks: "You have that voice for the end game."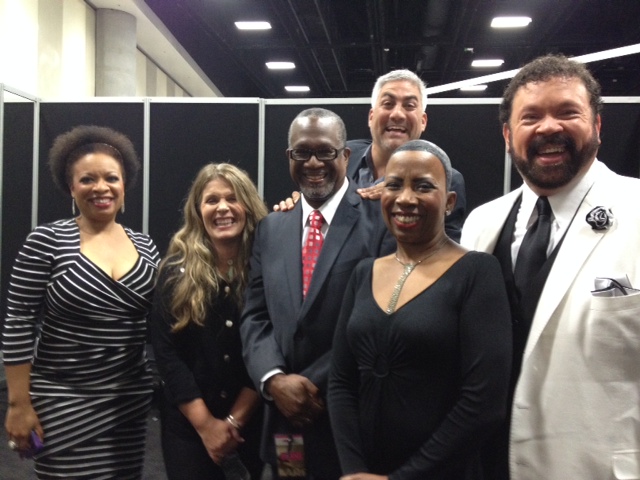 After the audience voted by phone, the two finalists each performed a second song as they vied for the top spot. Hernandez, from Bloomfield, N.J., wowed the crowd again with Andrea Bocelli's Time to Say Goodbye — in Italian, no less! Then Wright, a Florida grandmother of eight, delivered a rendition of You Light Up My Life so rousing that it moved Estefan to inform her: "You light up my life!" In the end, with the judges unable to choose between the two finalists, AARP's new CEO Jo Ann Jenkins broke the deadlock: She awarded them each $5,000 and implored Estefan to "please get them both recording contracts."

Estefan, a music, film and Broadway producer, said the Boomer Superstar contest was about "celebrating dreams." Each contestant did that with style. All five admitted to nerves backstage before the performance, but they clearly relished their moment in the spotlight, nicely embodying Jenkins's call earlier in the day to "disrupt aging." Finalists or not, these Boomer Superstars took heart in the judges' pronouncement that "over 1,000 applied and only five made it."

Photos: Justin Kirkland (top), Lorrie Lynch