Actresses Need Roles, Not Russell Crowe's Carping
By Lorrie Lynch , January 09, 2015 01:57 PM
Russell Crowe, no longer a young man at nearly 51, thinks women around his age should just get over themselves and even at "40, 45, 48" be content to move into their dotage on screen. Tell that to gorgeous new Bond "girl" Monica Belluci, who at 50 will star with four-years-younger Daniel Craig in the upcoming 007 spectacle, SPECTRE.
More to the point, Crowe — who, just in time for awards season, shared his uninformed opinion in Australia Women's Weekly — has the naïve notion that as many fabulous roles are being written for women as for men like himself. "The best thing about the industry I'm in — movies — is that there are roles for people in all different stages of life," he said.
People? I don't think so. But men? Of course. As Zero Dark Thirty star Jessica Chastain, 37, told Cosmopolitan magazine in response: "There are some incredible actresses in their 50s and 60s who are not getting opportunities in films, and for someone to say there are plenty of roles for women that age ... [that] is not someone who's going to the movie theatre."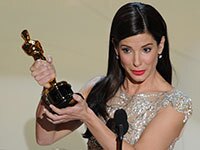 Clearly, Crowe needs to get out more. There's no disputing the fact that there are fewer parts for women in their 40s, 50s and 60s — it's as if those are the invisible years. Let's just look at 2014. Where was Sandra Bullock, 50, or Penelope Cruz, 40, or Halle Berry, 48, or Hillary Swank, 40, or Sharon Stone, 56, or Michelle Pfeiffer, 56, or Jodie Foster, 52, or Sigourney Weaver, 65 — oh, wait! — she got about a second and half on screen in Exodus: Gods and Kings.
These women who are not pining away for "ingénue" roles, as Crowe suggested in his interview. Rather, they are Crowe's accomplished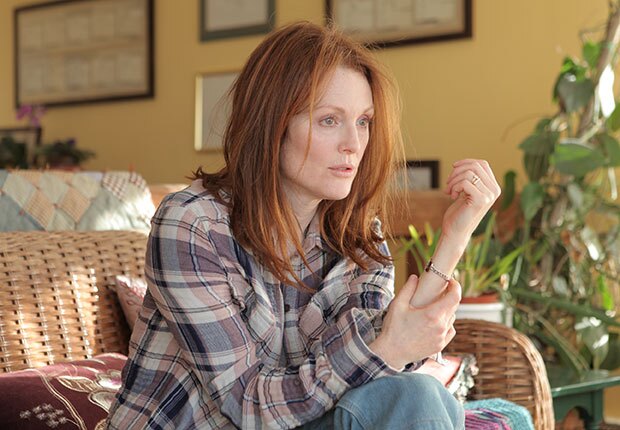 peers (Oscar nominees and winners all), and they deserve the same opportunity for work of substance that his male peers get. This year, however, only Julianne Moore (54, in Still Alice) and Amy Adams (40, in Big Eyes) got the chance to star in a big studio movie worthy of their talents. Meanwhile, Tom Cruise, 52, did so in Edge of Tomorrow and Michael Keaton, 63, did in Birdman and Bill Murray, 64, did in St. Vincent and Brad Pitt, 51, did in Fury and Mark Wahlberg, 43, did in The Gambler and Ben Stiller, 49, did in Night at the Museum 3 and Steve Carell, 52, did in Foxcatcher and Denzel Washington, 60, did in The Equalizer and Ralph Fiennes, 52, did in The Grand Budapest Hotel and — well, you get the picture.
Of nine actresses nominated for 10 Golden Globes as best actress in a movie (Moore was nominated twice), just four are 40 or older. All 10 best-actor nominees are 40 or more.
So let's get real. Crowe cites Meryl Streep and Helen Mirren as examples of women who are working because they are willing to "be in their own skin" and play their age instead of wishing for roles that will make them seem younger to the adoring public.
A) That's insulting. They are working because they are huge talents who can play anything. B) Seriously? There is no reason that Streep — who steps onto red carpets looking as glamorous at 65 as she did at 25 — should not more often play roles like the attractive beauty-magazine editor from The Devil Wears Prada, a woman who looks like Streep does in real life, instead of ugly old witches (the current Into the Woods) or matronly old ladies (last year's matriarch of August Osage County).
>> Get entertainment and dining discounts with your AARP Member Advantages.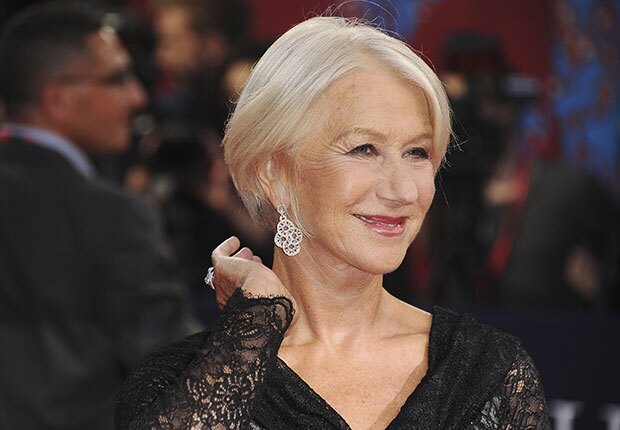 And Mirren, who can rock a bikini at 65, could — some would say should — be rockin' one on screen too. She was well into her 50s when she played the ringleader of a group of older women who posed naked to raise money for a cause in Calendar Girls — and she got a Golden Globe nod for it. So must she now be confined to mid-calf skirts and sensible shoes, as she was in The Hundred Foot Journey, The Queen and more?
An ever-gracious Streep, out promoting Into the Woods, was kind enough to give Crowe the benefit of a doubt when asked her reaction to the little brouhaha he has stirred: "It's good to live in the place you are," she said.
No doubt. But the point is, you have to have a place first.
Also of Interest

See the AARP home page for deals, savings tips, trivia and more.
Photo credits: Moore, Sony Pictures Classics; Bullock and Mirren, Getty Images