Anchorman Mort Crim: Color Him 'Burgundy'
By Patrick Kiger, December 12, 2013 04:13 PM
The real-life inspirations for fictional movie characters sometimes have been less than thrilled about how they appear on the screen. Media magnate William Randolph Hearst was so incensed by Orson Welles' thinly veiled portrayal of him in the 1941 film Citizen Kane, for example, that the Hearst newspapers not only turned down ads for it but tried to smear Welles as a communist sympathizer in retaliation.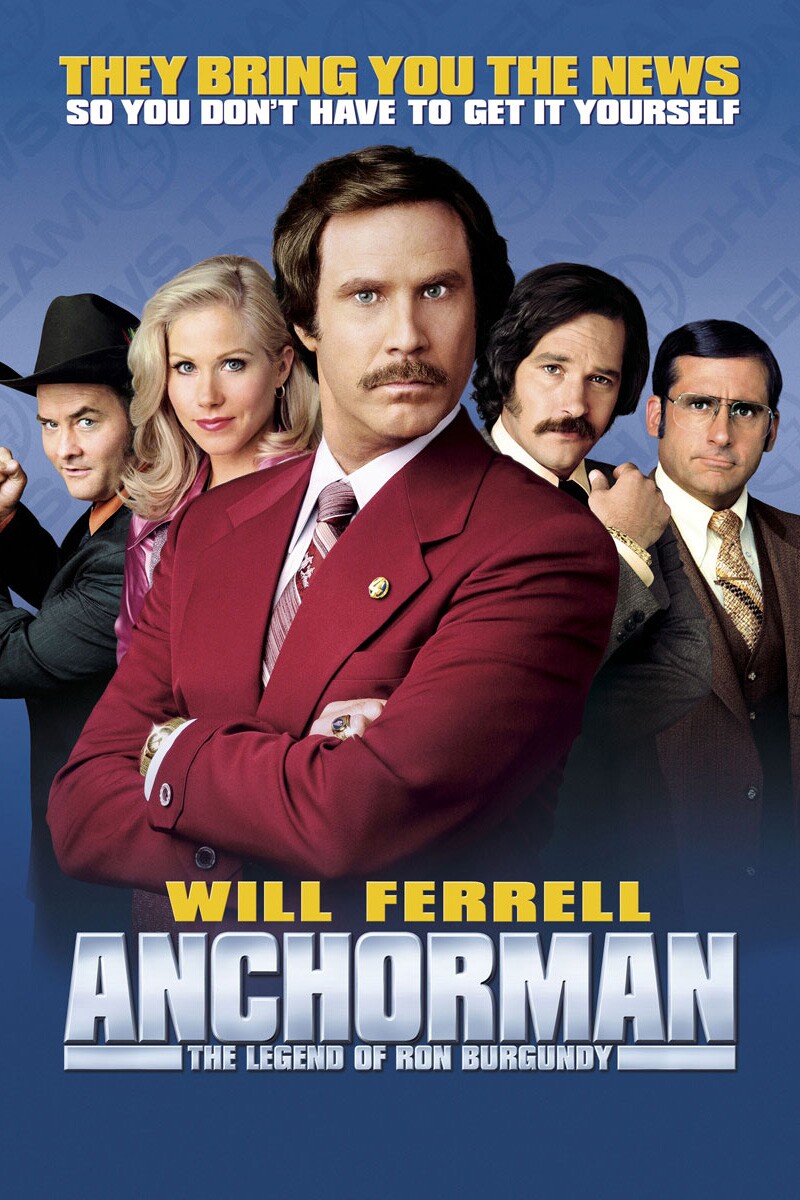 But Mort Crim, the retired TV newscaster whom Will Ferrell credits as his inspiration for the character of Ron Burgundy in the 2004 comedy Anchorman and the upcoming Anchorman 2: The Legend Continues, seems to be taking it in stride - and even enjoying the satiric homage.

"If you're in this business any amount of time, you have to get used to the parodies, and recognize there is a lot of comedy in every situation in life, and we're certainly not immune to that any more than politicians are," Crim explained in interview with WWJ-TV in Detroit.

Ferrell recently told Rolling Stone that he originally got the idea for Anchorman after he saw a documentary about the late pioneering woman broadcaster Jessica Savitch, in which Crim talked about his working relationship with Savitch when he'd been teamed with her in Philadelphia in the less-than-enlightened 1970s. ("Well, you have to understand that I was the typical traditional 1972 male chauvinist anchor," he somberly explained.)

"Show Us Your Modern Family" Photo Contest. Upload your photo for a chance to be photographed in AARP The Magazine. See official rules.

"What made me laugh was watching him," recalled Ferrell, who was so amused by Crim's elocution - "he still used his on-camera voice" - that he began to conjure up a character based on it.

In real life, Crim - a Hall of Achievement honoree at Northwestern University's prestigious Medill School of Journalism - had a distinguished career in broadcasting. In addition to his stint as an anchor for Philly's KYW-TV, Crim worked as an a national correspondent for ABC Radio, and it was his voice that listeners across the nation heard reporting the 1969 Moon landing. He also was the creator of a nationally syndicated radio program, One Moment Please, which aired on more than 350 stations. Here's a clip of him working in Detroit in 1984.


Here's a 1979 promotional spot in which Savitch pays tribute to Crim.


"You know comedy and satire and parody is nothing but taking a grain of truth and stretching it out to an absolutely ridiculous conclusion," the retired broadcaster, who now operates an eponymous Detroit area-based media consulting firm, told ABC News. "And I think that's what they have done very skillfully in Anchorman, and I enjoyed it immensely."

Ferrell's agent actually contacted Crim and requested an autographed picture for the actor. Crim, who himself has done some comedy writing in his career, took the opportunity to playfully tweak the Hollywood star, inscribing the glossy with "Dear Will: You almost got it - just a little more authenticity." Ferrell apparently was so amused that he invited Crim to attend the Anchorman 2 premiere in New York. Here's a trailer for the film.




>> Get entertainment and dining discounts with your AARP Member Advantages.

Photo: Wikipedia



Also of Interest



See the AARP home page for deals, savings tips, trivia and more