Barbara Hershey Shows Her Chops in 'Left to Die'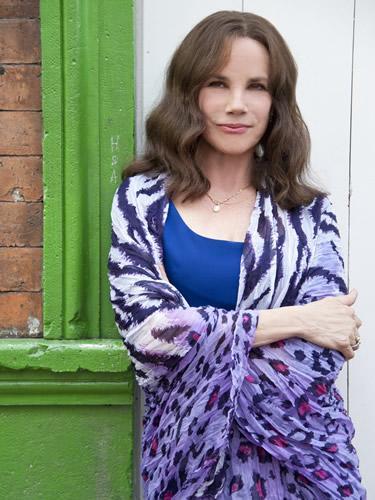 Lifetime's "Left to Die" movie, premiering tonight (11/4), has Barbara Hershey as an average American woman wrongly imprisoned in Ecuador on false drug trafficking charges. The real-life role of Sandra Chase gives Hershey plenty to do: she's ill, she's terrorized, she's hopeless, she's courageous and determined. Above all, " Left to Die" is a story of a daughter's and mother's love.
Sandra's daughter Tammi (Rachael Leigh Cook) went to amazing lengths trying to get her mother out of that foreign hell hole. She used up all her financial resources and spent years in her battle. And then she spent another 14 years and went through four studios in her determined drive to get their story filmed.
According to Hershey, talking to the real Sandra and Tammi - who is one of the film's producers - helped get her hooked on the project. "We had a lot of first-hand knowledge of what went on," she observed.
Keeping track of where she was in the journey as they shot the film in Colombia (subbing for Ecuador) was a challenge. "Because we were shooting wildly out of order, within a day one minute I was in a dungeon with rats and the next minute we were dancing in the streets of Quito before any of it happened," Hershey recalled.
Grownup viewers, who've appreciated Hershey's considerable gifts as an actress all the way back to her hippie days of scandalizing the public by breast-feeding her son on Dick Cavett's show - onward through her triumphs including "Beaches" and "Hannah and Her Sisters" and her latest attention-getting outings (the big-screen "Black Swan" and small screen "Once Upon a Time") - will find the 64-year-old star in fine form here.
"Left to Die" is a solid movie before Lifetime brings us Lindsay Lohan as Elizabeth Taylor later this month. ( This preview...What do you think - was Lohan's casting inspiration or abomination?)