Billy Crystal Laughs and Cries through '700 Sundays'
By Bill Newcott, October 22, 2014 11:39 AM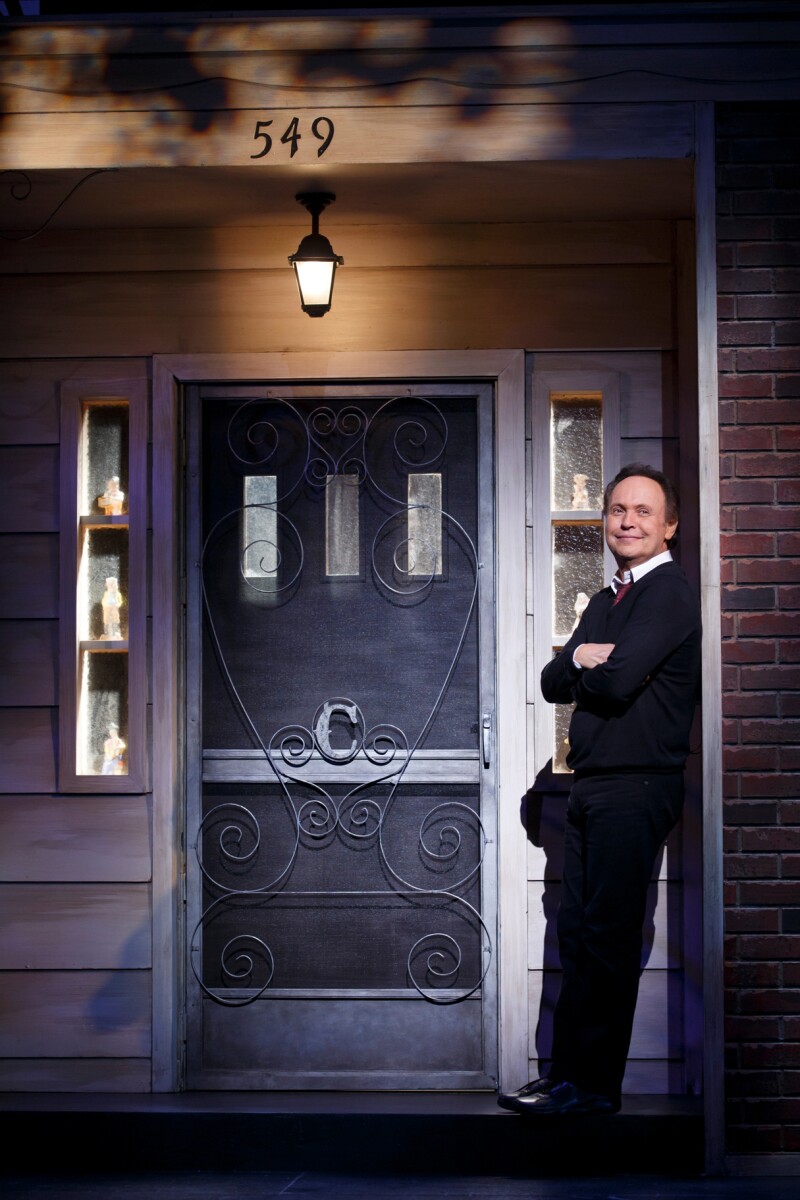 In his Tony Award–winning one-man show, 700 Sundays — now on DVD from HBO — Billy Crystal tells the story of his loving relationship with his father, Jack, a New York City record-store owner and legendary promoter of Dixieland jazz. Jack died suddenly when Billy was just 15 years old. In his show, the star looks back fondly on the roughly 700 Sundays he and his father shared — and on how he and his older brothers, Joel and Rip, treasured their mother for the rest of her long life.

>> These Boomer Memories Will Take You Back in Time

We asked Crystal to tell us a few family stories.

Bill Newcott: Your mother lived until you were in your 50s, but you say you became an orphan with her passing.

Billy Crystal: It's a profound feeling. You realize we were a group for a while, and then at 15 we weren't the same group, and now that she's gone it's just my brothers and me. It's overwhelming — but what you're grateful for, as I say in the show, is the time we had together. The love and knowledge my father gave me during those 700 Sundays gave me some footprints — a place to stand firmly when it gets windy. Now I'm 63 years old and I still noticed the anniversary of his death was just a few days ago.

BN: When was your father happiest?

BC: My dad used to host Dixieland jazz concerts around the city. Sometimes the musicians would come over to our place and impromptu jazz sessions would happen in our living room. These guys were hip, they were funny, they dressed cool. They gave us clarinet lessons. It was just joyous watching my father with those guys. He loved them so much, he gave so much of his life to them, he just loved being around them. But when Joel, Rip and I would perform for him, well, he'd absolutely gush. He loved laughing at us.

BN: Obviously your father would be proud of you, but what part of your success do you think would please him most?

BC: That I've managed to live a good life. What he'd love most is that I'm married 44 years to an amazing woman and have two beautiful girls and four grandchildren.

BN: How did you help your children and grandchildren know your father?

BC: Well, I talked about him a lot, because when they started to realize that Janice (my wife) had her dad, they wanted to know "Where's your dad?" So they got to know him by the stories that I would tell. He became very alive in that way.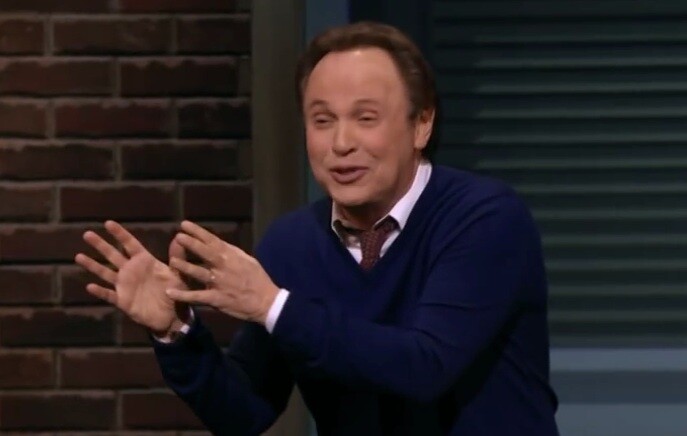 BN: In the course of 700 Sundays, you mention that the last phone conversation you ever had with your mother inspired you to create the show.

BC: I was doing a benefit performance — the first live show I'd done in years — and I called her in the hospital, excited to tell her about it. Despite the fact that she'd had a stroke, she asked me, "Were you happy?" I said I was, and she said, "Well, isn't that really all there is?"

It was the last time we ever spoke. Later I started thinking, "Well, what does makes me happy?" Part of the answer was performing for my mom and my dad and for audiences. That always made me the happiest. So I started putting the pieces together, and when it became this show it all made sense to me.

BN: You relate so many great stories in 700 Sundays. Was your family funnier than most, or is it all in the retelling?

BC: [Laughs] We just had a great time. My older brothers are hilarious. My mother was very funny, and a terrific singer and dancer; she was the voice of Minnie Mouse for a while in the Macy's Thanksgiving Day parades in the 1930s. And we always improvised. My crazy uncle Burns would perform. It was a very performance-driven group. We loved entertaining people. It wasn't like Gypsy Rose Lee — my mom wasn't Mama Rose — but everyone looked forward to a show from us.

>> Get travel discounts with your AARP Member Advantages.

BN: A big family, right?

BC: Oh, such a big family — six uncles and aunts, they all had at least two and a half kids, so I had like 14 or 15 cousins alone. And with other extended relatives in the house you'd get 40 to 50 people at Passover.

BN: Did family members jockey for the spotlight at those gatherings?

BC: No, they took their turn, but they knew the Crystal boys were gonna be last. So just take your turn and get outta the way.

Photo: Carol Rosegg/HBO

Also of Interest

See the AARP home page for deals, savings tips, trivia and more