'Breaking Bad': The End Is Near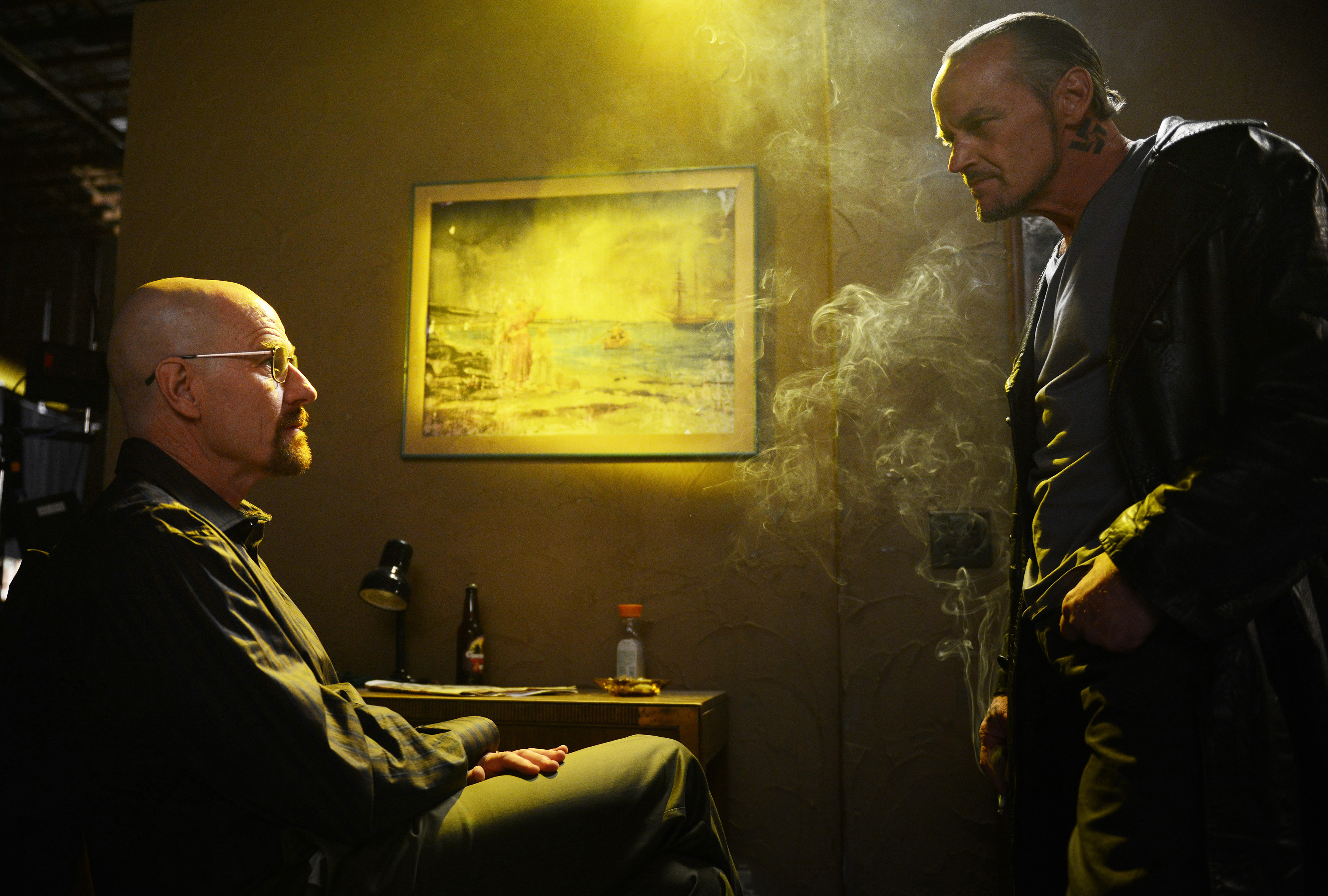 The final eight episodes of Breaking Bad begin airing one week from today on AMC - a pop culture event preceded by 13 Emmy nominations for the bloody and brilliant show, a Hollywood Boulevard Walk of Fame star ceremony for actor Bryan Cranston, numerous appearances before media and fans, and endless speculation about the final fate of his high school teacher-turned-drug lord character, Walter White. Will Walt go down in a hail of bullets? Get captured by his DEA agent brother-in-law, Hank (Dean Norris)? Will he and former student-turned-long-suffering-partner Jesse (Aaron Paul) retire from the methamphetamine trade and live out their days in cozy suburban quietude?

Related: These Difficult Men Changed TV

Cranston joked that Walt spreads "love and joy" in these final eight installments when he talked to press at the Television Critics Association Press Tour last week, but he also called the ending "unapologetic." The Breaking Bad team, led by creator Vince Gilligan, also appeared in a New York Times-sponsored TimesTalk a few days ago, where fans brought up Walt's death as the possible ending. Cranston replied, "There's a good case for that, that maybe that's the fitful end. And yet, what if the thing [Walt] wanted the most - which was the togetherness of his family - what if he lived, and they didn't? Wouldn't that be a worse hell to be in?"

Hell. Yes, Walt's fall from grace has been of biblical proportions, or at least epic ones. Gilligan considers the sixth episode of these final eight to be the best. It's titled "Ozymandias," as in Percy Shelley's poem about how leaders fall. AMC has Cranston reciting that poem in a promo clip, a literary moment befitting the great drama. This is the week to catch up or brush up on Breaking Bad, via the AMC website, Netflix and/or DVD. Be forewarned; they've also used such terminology as "a violent and brutal sprint to the finish line" to describe the final eight episodes.

"In a way I'm sad to see it go but in another way I'm so proud of it. To me it's like retiring after winning the Super Bowl," Cranston told fans in an online chat. At the Comic-Con panel in San Diego last month, a BB fan asked: if Season 1 was about providing for his family, Season 2 about survival, and Season 3 about Walt's quest for power, "what is his motivation and drive now?" "Empire. He's in the empire business," Cranston replied. "His ego is - he's never felt this before, to have this kind of power... It got to him. He's succumbed to it now. It's like an aphrodisiac. He's helpless to it now."