Charles Grodin Is Back as Michael J. Fox's Dad
By Alex Fischetti, November 20, 2013 03:02 PM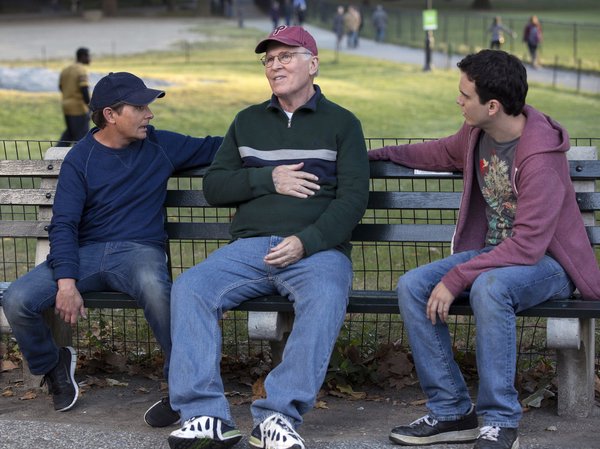 If it seems like it's been a while since you've seen actor Charles Grodin, that's because it probably has. Aside from a guest appearance last year on Law and Order: SVU, the 78-year-old Grodin - one of Hollywood's busiest actors during the 1970s and '80s - has mostly taken the past 20 years off from film and TV acting.

But that's about to change, starting this week with a guest appearance on NBC's The Michael J. Fox Show. In the freshman sitcom's Thanksgiving episode, airing Thursday at 9:30, the famously cantankerous Grodin plays the titular star's stubborn dad. It's a blockbuster parental pairing - Candice Bergen plays his better half - that should give the fledgling series a much-needed boost.

It should boost Grodin's comeback, too. Next year, he'll appear in two movies. He tells us about those and his return to TV.

The Michael J. Fox Show doesn't shy away from addressing its star's illness. What was it like working on the show? Very inspiring. [Fox] just carried on during shooting as though he doesn't have Parkinson's - although he clearly does. When we finished filming on the first day I jokingly said to him, "OK, we have the footage of you with Parkinson's. Now let's do without it tomorrow." He got a good laugh out of that.

How did you end up taking this role? My wife, Elissa, encouraged me to do the show, particularly since it is filmed in New York City, where I prefer to work.

What can you tell us about the episode? My character is a father who refuses to make any concessions that his son has any affliction whatsoever. The episode has a surprising turn, which I'm not going to reveal.

What's next for you? I'm making a film called The Humbling with Al Pacino. He plays a Shakespearean actor who feels he can't act anymore, and I play his agent. I'm his biggest cheerleader. And I just finished a movie with Ben Stiller and Naomi Watts called While We're Young, in which I play Naomi Watts' father, who is a legendary documentarian.