Clint Eastwood Explains his Position on Gun Control
By Bill Newcott, February 2, 2012 12:13 AM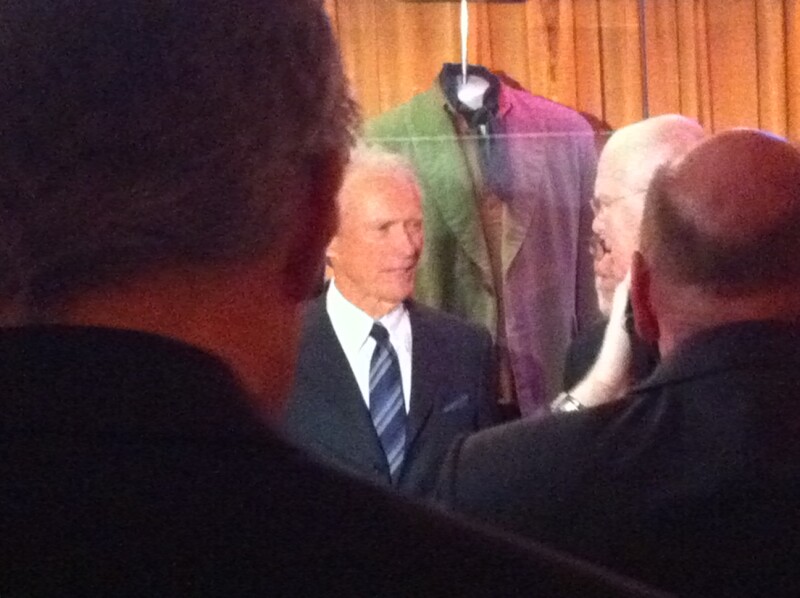 Warner Brothers invited me to the Smithsonian Institution ceremony last night at which Clint Eastwood was presented with the museum's James Smithson Bicentennial Medal, and I must say it was a bittersweet moment for me.

That's because Clint, for some reason, opted out of our AARP Movies for Grownups Awards Gala in Hollywood next week, at which we were going to present him with our Golden Chair Award for J. Edgar. Go Figure. I briefly considered bringing Clint's trophy along to the Smithsonian and shoving it into his hands for an impromptu photo op, but then I realized he would have wrung my scrawny neck, the police would have become involved, and all in all it would have been a black eye for AARP.

The highlight of the evening was Clint's short speech, which I video recorded with the shakiest hand this side of Don Knotts. Really, I look at this thing and it seems like someone was kidney punching me while I held the camera. But it's a funny little oration about how Clint feels regarding gun control, a story he's clearly related a million times, but one that he obviously takes delight in telling.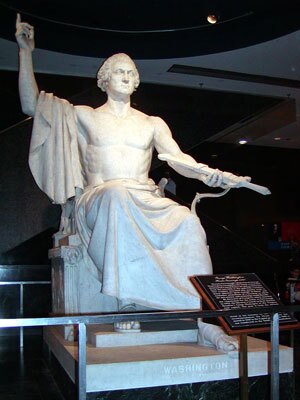 CLICK ON THIS LINK TO SEE CLINT'S SPEECH, AND FEEL FREE TO CLOSE YOUR EYES IN CASE OF VERTIGO. DRAMAMINE MAY HELP.

Last night they also dedicated the new Warner Brothers Theater at the Smithsonian National Museum of American History, and it's one sweet screening room (it also smells like a new car!). Warners pumped millions into the venue, and it's state-of-the-art from the screen all the way back to the projection booth. They showed us a movie that reputedly celebrated Warner Brothers' nearly 90 years of moviemaking, with clips from some true Warner's classics, like Casablanca, The Jazz Singer, the Merrie Melodies and the Harry Potter films. But there were also some ringers in there: The Wizard of Oz (MGM), Citizen Kane (RKO), Gone With the Wind (Selznick International) and Singin' in the Rain (MGM again) among them. Memo to the Brothers Warner: Just because you bought the DVD rights to another studio's classics doesn't mean you get to claim you made them.

Maybe I'm being just a bit petty. After all, Warners deserves a ton of credit for stepping up to restore the Smithsonian's 40-year-old movie theater. Plus, they served these cinnamon-apple mini turnovers that I would gladly have filled my pockets with if it weren't such a classy occasion. Besides, if Clint caught me he would've wrung my scrawny neck.