For 'AARP Superstars,' a Moment of Truth
By Bill Newcott , May 14, 2015 02:13 PM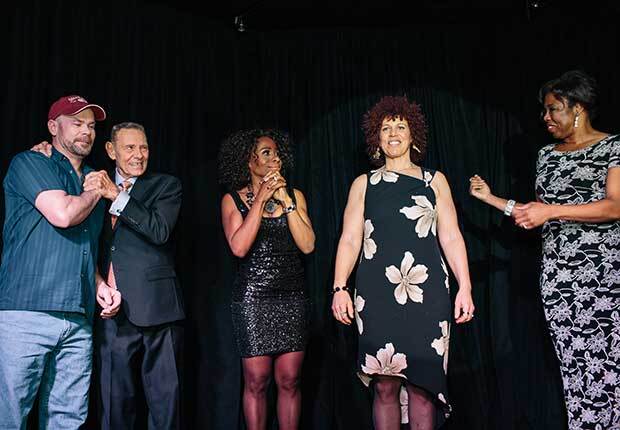 From five distant spots around the country, the finalists in the AARP Superstars Competition are winging their way to Miami with their eyes on the prize: $5,000 and a professional recording session at DMI Music & Media in Pasadena, Calif.
At 7:30 p.m. on Friday, there'll be no turning back. Host Arsenio Hall will take the stage and introduce the competition's four celebrity judges, then turn the show over to a diverse collection of singers, all 50-plus, who have waited their entire lives for this moment.
The AARP Superstars Competition will, for many, be the highlight of AARP's Life@50+ event in Miami on May 14-15.
Nearly 1,300 hopefuls submitted music videos for the competition. A panel of AARP judges then whittled that collection down to a slate of eight semifinalists. A second-round sing-off in Washington, D.C. on April 14 yielded the five finalists, who will compete in the final round in Miami.
After each competitor has sung a song in the first stage of the Miami competition, the audience will select their favorites via their cell phones. That vote will result in two finalists, who will perform one more number for the panel of celebrity judges:
Tena Clark, Grammy Award-winning producer for stars including Patti Labelle, Le Ann Rimes and Aretha Franklin.
Emilio Estefan, 19-time Grammy Award-winning musician, author and producer.
Chaka Khan, 10-time Grammy Award winner with 70 million record sales worldwide.
Kenny Loggins, legendary singer-songwriter; hits include "Danny's Song," "What a Fool Believes" and "Whenever I Call You Friend."
The judges will confer, then select the winner of this year's Superstars competition.
CLICK HERE to see all eight semifinalists competing live onstage in Washington, D.C. »
The competitors are as varied as you'd expect from the rolls of AARP, the world's largest membership organization:
Janet Hines-Norris, 53 (Mishawaka, IN)
A 5-foot-1 grandmother of two, Hines-Norris has been singing since childhood. She runs a cleaning service — "flexible and mindless work, so I can clean and sing" — and performs at weddings, churches and private events in her spare time. Singing, says Hines-Norris, is "my heart and my passion."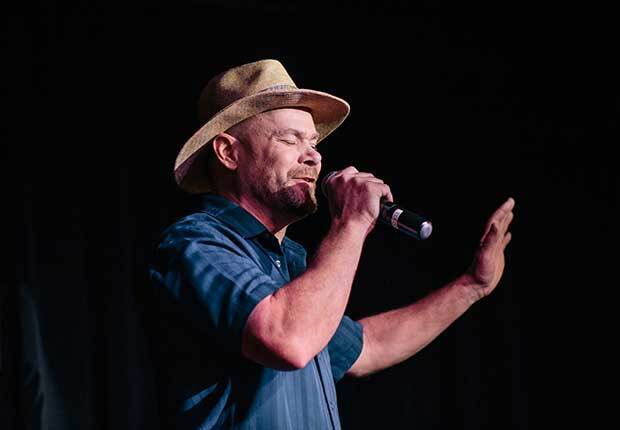 Billy Spence, 51 (Hedgesville, WV)
When he's not working at a tractor-distribution warehouse in rural West Virginia, Spence sings with his older sister's rock band and at church. The former chimney sweep had never sung in public before his own backyard wedding nine years ago.
Get discounts on hotels, airfare, car rentals and more — AARP Member Advantages. »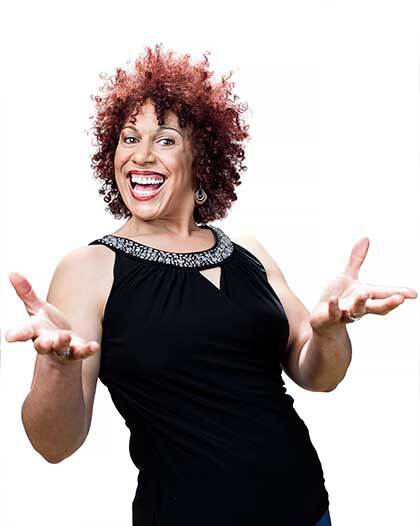 May Palmer, 51 (Lynnwood, WA)
The daughter of a Polish mother and an African-American father, Palmer calls herself "The Queen of Ivory Soul." She's been performing on cruse ships since 2013 — and would not complain if an AARP Superstars win resulted in giving up her sea legs for good.
Valerie Geason, 50 (Lake Elsinore, CA)
By day Geason is a college counselor at three California high schools. By night she sings at restaurants and private events. Geason was one of the legendary "Raelettes," backing up Ray Charles, until she became a mother 22 years ago; today she's clearly primed to return to strutting her stuff onstage.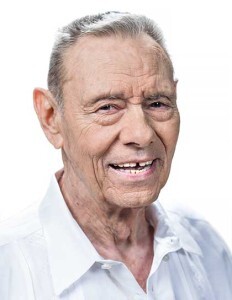 Rudy Torrellas, 85 (Guaynabo, PR)
Grandfather of 10, great-grandfather of two and an avid bowler, lifelong Frank Sinatra fan Torrellas had never sung before a crowd prior to the semifinals in D.C. But his most discerning audience of all was his wife Carmen: Even near the end of her battle with Alzheimer's disease, Carmen would smile whenever Rudy sang for her.
Photos: Lexey Swall (in-performance pictures), John Loomis (studio shots), Bill Newcott (group shot)
https://vimeo.com/125176236
Also of Interest

See the AARP home page for deals, savings tips, trivia and more.