The 'Dallas' Finale Goes Wild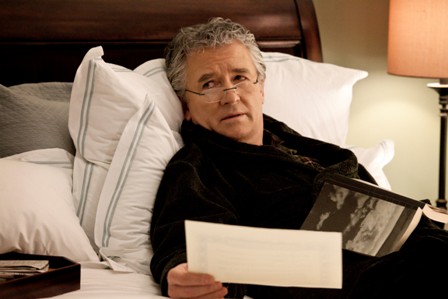 Gather your " Dallas" friends, plan your barbeque. The season finale of TV's No. 1 new cable drama of 2012 gets unveiled Wednesday (8/8) and I can promise you a wealth of captivating moments.

Having watched the first batch of seven episodes together last spring, my mother, who is 81, and daughter, who is 20, and I reconvened to view the season ender, "Revelations." Once again, laughing in surprise and shouting at the TV ensued, from all three generations.

There's a "No, don't do it!" encounter between Bobby's wife, Ann (Brenda Strong) and her snake in the grass corrupt ex (Mitch Pileggi). There's a surprising brotherly interaction between J.R. ( Larry Hagman) and Bobby ( Patrick Duffy). Josh Henderson as John Ross Ewing proves all over again his ability to make us sympathize with -- and root for -- his bad boy character who wants to be good. Charismatic Jesse Metcalfe as Bobby's son Christopher wrings his abundant share of sympathy, too, as we know the awfulness in store for him with wife Rebecca (Julie Gonzalo) ahead of time. And that gun-going-off ending to last week's episode? I'll just say things get much more wild.

The "Dallas" cast, including Linda Gray and Jordana Brewster, will be reconvening in Texas next month to start filming Season 2 of the show. And, hot damn, there'll be 15 episodes, five more than this season. Executive Producer Cynthia Cidre and the rest of the writers succeeded so brilliantly with the current set of shows, we just ask that they continue, and please -- please -- avoid sentimentalizing the original "Dallas" characters, especially J.R. They came perilously close to doing that by season's end. In fact, the biggest cliffhanger we're left with is whether "Dallas" 2.0's second season can live up to its first.

If you need to catch up on the Ewing shenanigans, TNT offers full episodes and more via its website.