Happy 110th Birthday Bob Hope!
By Bill Newcott, May 29, 2013 05:19 PM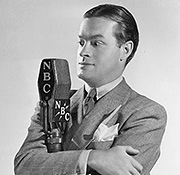 For most of us, Bob Hope was that kinda creaky guy who did awkward old-timey standup comedy while people like Steve Martin and Richard Pryor were changing the world.
But Bob Hope was, in his prime, a master of timing and the fastest ad-libber in the West. He would have been 110 on May 29 - of course who could complain, since he lived to be 100. To celebrate his life I've dug up two vintage episodes of my Movies for Grownups radio show.

The first show is from November 2004 - from a DVD set of Hope's classic Vietnam Christmas specials. Hear Bob entertain the troops, just like he'd been doing since World War II, and revel in the appreciative laughter from his audience.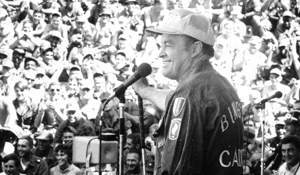 CLICK HERE TO HEAR MY SHOW ABOUT BOB HOPE'S CHRISTMAS SPECIALS





The second is from February 2005, when I sat down with Dick Cavett to chat about a new DVD set of great comedians on his late-night ABC show. Dick told me about how, as a kid in Lincoln, Neb., he met Bob at the stage door - and how happy he was, decades later, to get the ultimate showbiz pro to loosen up a bit and reveal a little bit about himself. You'll also hear a lot of background noise on that Cavett interview; no sooner had we settled down to talk in a New York hotel lobby than some guy sat down behind us to tune the piano!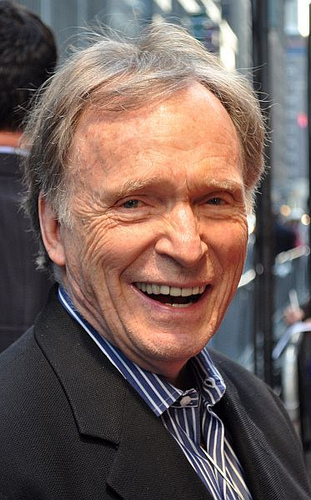 CLICK HERE TO HEAR MY SHOW ABOUT BOB HOPE WITH DICK CAVETT 

Enjoy, and Happy Birthday, Bob!