The Lost Music of Peter Sellers, Belafonte, and Tony Bennett
By Bill Newcott, April 14, 2011 03:46 PM
For me every day is record store day--on any given weekend, you'll find me flipping through the dusty vinyl bins at a local used music store. But the really real genuine Record Store Day is the third Saturday each, sort of a consolation prize for those of us who've waited 'til the last minute to file our taxes.

The idea behind Record Store Day is to celebrate America's little independent music retailers; that is, any mom and pop stores that have not yet been crushed by the nearby Barnes and Noble or Virgin Megastore. Lots of bands release exclusive CDs just for indie stores on Record Store Day-Crowded House and The Decemberists among them. But for me and most music lovers, the big appeal is the long list of new limited edition vinyl records that go on sale Saturday. This year Bruce Springsteen, The Flaming Lips, Eric Clapton, and Tom Petty all have vinyl. Right now I'm listening to a special 78 rpm Beach Boys release that includes Good Vibrations in the original mono, along with a track of an early version of the song (pretty awful, but fun to own).


My favorite vinyl release this year is An Introduction to Syd Barrett. He was, of course, the legendary Pink Floyd frontman who famously suffered a breakdown and had to leave the group, but who inspired David Gilmour and Company to create The Wall (Gilmour executive produces this album, which features tracks from both Syd's Floyd and solo years). Best of all, the cover design is by the studio of Storm Thorgerson, who created Pink Floyd's iconic record jackets ( Dark Side of the Moon and A Momentary Lapse of Reason are my faves). For one who has to squint mightily these days to make out the images on your typical CD (or ITunes thumbnail, for that matter), to hold Thorgerson's new creation in all it's 12-inch glory, picking out every meticulous, surreal detail, is a lost joy rediscovered.

A couple of years ago I wrote a heartfelt story about my love of vinyl for the place that pays me, AARP the Magazine. It's been reposted all over the place on vinyl enthusiast sites, and I especially love to read the comments from true vinylistas. In response to my observation that my copy of the Beatles' White Album is scratched down "to a nub," one guy wrote, "This is why people like this should not be allowed to write about vinyl!" That was, of course, posted on an audiophile website. Here at AARP.org, from 37 million members my piece drew exactly one reader comment, and this, in full, is the man's insightful commentary: "I haven't received the magazine for a couple of months now. Please send me the magazine again."

When we first put the piece up online, you could link to a nifty page where you could listen to snippets from my record collection; specifically, vinyl records that never saw release on CD and so are, for all intents and purposes, lost music. Reader response was so overwhelming that the link appears to have not been worth the electrons required to keep it online, because that page disappeared some time ago. But through the magic of the Blogosphere, I can share a few of them with you here: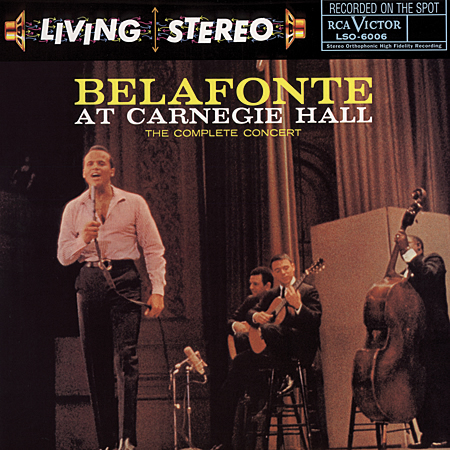 Belafonte at Carnegie Hall: RCA did release a CD of this historic 1959 concert, but in order to make it fit on one disc, they left off several tracks.

The Great Gatsby Soundtrack: Robert Redford's 1970s movie flopped, so no one thought to save the soundtrack for CD--too bad, because this lovely rendition of What'll I Do? is beautifully sung by William Atherton (you know him as the mean Environmental Protection Agency official in Ghostbusters).




Peter and Sophia: In 1960 this album was a smash in England, and this duet, Goodness Gracious Me! was a hit single. Update: A CD import of this album is just about to go on sale. Check Amazon.com.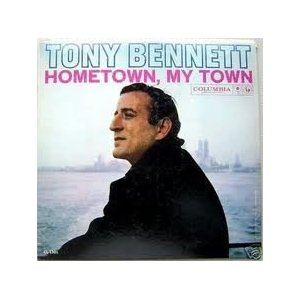 Tony Bennett: Hometown, My Town: The world eats up anything Tony has to offer, so it's beyond me why this 1959 album, Tony's homage to New York City, has never been on CD. He's in great voice, and the band swings.

Paul Whiteman: Fiftieth Anniversary: It was Whiteman and his Jazz orchestra who first performed George Gershwin's Rhapsody in Blue, and for this 1956 album he reunited with many of his bandmates to record a two-disc retrospective. This rendition of the Rhapsody, jaunty and infused with jazzy energy, is the closest thing you'll hear to what the piece was meant to sound like.