Lisa Kudrow Livens Up Summer TV With Two Shows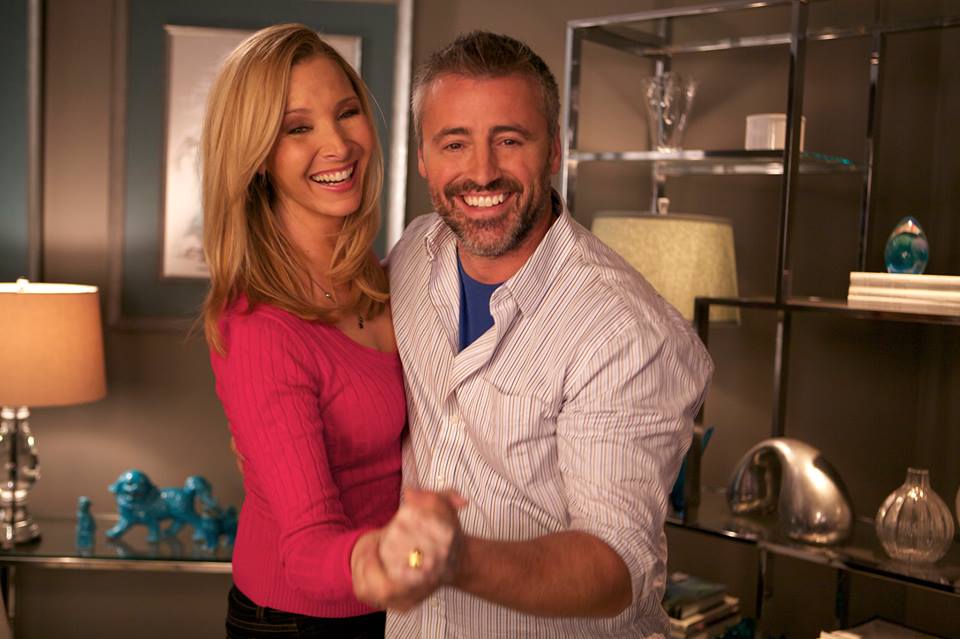 If you've missed seeing Steve Carell on TV, you might want to switch on Showtime Tuesday at 11 p.m. EST. Lisa Kudrow's quirky improvisational Web Therapy returns for its third season and her character, the self-centered online therapist Fiona Wallice, is vacationing with her new lover, played by Carell.

"It seems clear she believes he's just a salesman, so she's not really interested in anything long-term," Kudrow told us. "It's typical Fiona, jumping to conclusions because she doesn't feel someone is worth any investigation or thought. So she's finished and getting up to leave and trying to get about, and he doesn't seem to be done. But it turns out he isn't just a salesman." In fact, he's a cult leader.

It's just one strand of this season's way out Web - which also brings us such inspired ideas as Chelsea Handler playing Fiona's first husband, Chris. That's right, Chris has had gender reassignment surgery. She's seen the news about Fiona's latest mate, politician Kip (Victor Garber), who has left Fiona for his campaign manager. Chris wants to know why she's been paying spousal support to Fiona all these years if Fiona has been married to someone else. Meanwhile, Fiona's mother (Lily Tomlin) has stolen her Web Therapy idea and started the competing Net Therapy. We also get to see Kudrow's former Friends cast mate Matt LeBlanc as a compulsive gambler Fiona has as a client.

"He turns out to be a pretty menacing guy," she said. "He was so good, so funny." Courteney Cox and David Schwimmer have already been guests on the show so Kudrow has her sights set on Jennifer Aniston and Matthew Perry, who have "not been on yet - and I do say yet," she stressed.

This is quite a week for Kudrow, who keeps turning out smart, unusual work. The celebrity genealogy show she produces, Who Do You Think You Are? (underappreciated by its former network, NBC), makes its debut on TLC Tuesday at 9 p.m. EST. The first installment centers on pop star Kelly Clarkson, who finds out about a great-great-grandfather's "awe- inspiring" (Kudrow's words) actions during the Civil War. Also coming up are ancestor stories with Christina Applegate, Cindy Crawford, Zooey Deschanel, Chris O'Donnell, Jim Parsons, Trisha Yearwood and the aforementioned Chelsea Handler.

The naughty lady of late night "was fantastic on Web Therapy, she was so much fun," according to Kudrow. "And then, yeah, we were lucky enough to have her do 'Who Do You Think You Are?' which is a really interesting episode. Her father is Jewish, and her mother is not Jewish, from Germany. All the kids were raised to be Jewish. They knew their mother's parents, their grandparents from Germany, very well. She knew that her grandfather was a German soldier during World War II, but they didn't talk much about it. She didn't think he was a Nazi, but was he sympathetic? Was it possible to find out how someone felt? She did get some answers, for sure."