Mariel Hemingway: No Longer 'Running From Crazy'
By Meg Grant, November 1, 2013 02:49 PM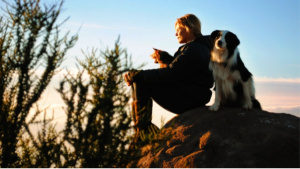 The 51-year-old actress and granddaughter of Ernest Hemingway admits that she has spent most of her life terrified that the mental illness, addiction and suicidal tendencies suffered by so many of her family members-among others, her famous grandfather and sister Margaux both committed suicide-would be passed on to her.

>> Stay sharp with help from the AARP Brain Health Center

Mariel Hemingway also admits matter-of-factly: "I suffered from depression most of my life-until I didn't." She found her way out not through psychotropic drugs.

"That's not to say medication isn't helpful for many," she says. "Everybody has different chemical makeups. Schizophrenia needs to be treated a certain way. I'm just not a proponent of medication alone."

For Hemingway, diet, exercise, meditation and a technology called "brain wave optimization" have helped her achieve mental balance.

"It's a holistic approach," she explains. But she also has found her way out by talking about her fears, her family legacy of mental illness, and her own depressive tendencies. To that end, she partnered with two-time Oscar-winning filmmaker Barbara Kopple to tell her story in the documentary Running From Crazy, in limited theatrical release this month (and scheduled to air on OWN in the spring). The title for the movie-a beautiful and moving examination of the impact of mental illness on a family-was Hemingway's idea.

"We all come from some form of mental illness or dysfunction or imbalance," Hemingway says. "We all have these stories, either in our own families or in people who are dear to us, but we don't speak about it because there's a tremendous fear about how you will be perceived if you talk about having depression. It's what everyone is afraid of-being crazy. We're running from crazy."

>> Get discounts on health products and services with your AARP Member Advantages.

Hemingway hopes that the documentary will help reduce the stigma of mental illness. "My parents didn't speak about the suicides and mental illness in my family," Hemingway says, "and I didn't talk to my daughters about it because I mistakenly thought I was saving them from worrying about it. But doing this film enabled me to open up to them about the reality of our family, the heritage and the genetics. It enabled us to understand, and not be haunted by it.

"Creating a dialog on this issue is just hugely important for all of us, because then people can get help, then people can be heard, then people won't feel isolated," she concludes.

Having suffered from two lengthy periods of clinical depression myself in my lifetime, I can attest to that. In the depths of my darkness, what helped me most was admitting my pain to loved ones, and talking with others-or even knowing they were out there-who had been through something similar. For those who are out there now struggling, Running From Crazy will show you that you're not alone, that mental illness can affect anyone, and that there is help available.