'Marigold Hotel' High Tea at the Movies for Grownups Film Festival
By Bill Newcott, September 21, 2012 04:31 PM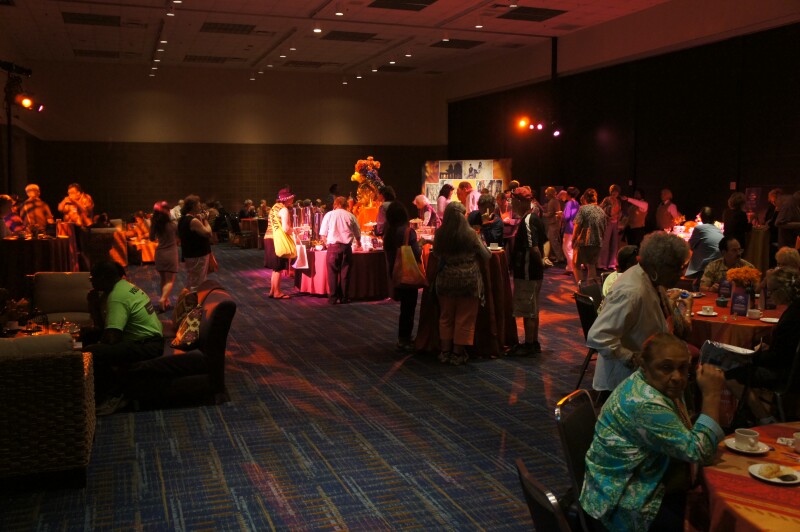 We were already thrilled to be showing this year's most prominent movie for grownups - The Best Exotic Marigold Hotel - at our film festival this year, but 20th Century Fox did us a true solid by hosting a High British Tea reception before today's screening.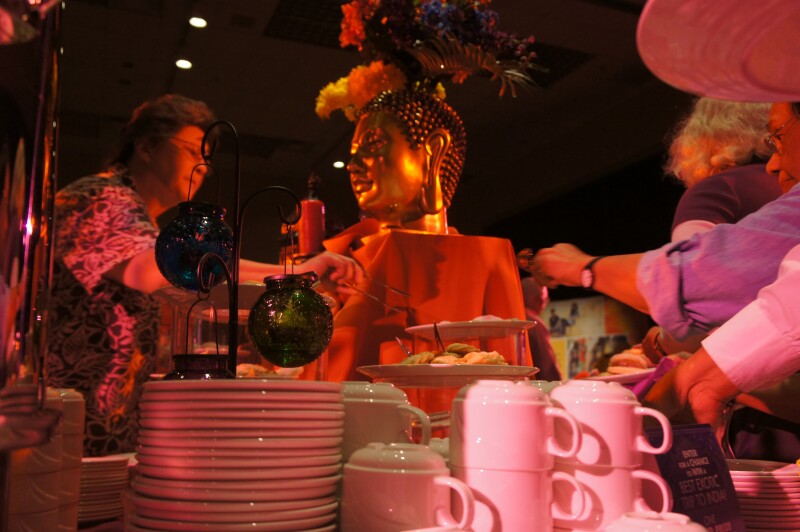 As you can see, the room was striking, with decorations and tea settings that evoked the film's unique story, about a group of British retirees who settle down in India. Lovely Indian music played, and the china tea cups surrounded a statue of the Buddha. The tea selection was amazing - real Tazo tea - and I'm telling you here and now the shortbread cookies were the best I've ever had.

More than 400 guests were in their places when the lights went down for The Best Exotic Marigold Hotel screening, and a lot more were on their way in.

All this, and we still have Billy Crystal coming tonight to host a sold-out preview of his new movie, Parental Guidance. And tomorrow night Oscar winner Paul Williams will be here to chat after a screening of his wonderful documentary, Paul Williams Still Alive.

Not too late for you to get here!!!