Movies for Grownups Weekend Preview Oct. 25
By Bill Newcott, October 25, 2013 12:28 PM
Our Movies For Grownups choices this week include just one new film and not a favorite, at that. Still, some would say you could have worse company than Brad Pitt, Cormac McCarthy and Ridley Scott.

The New Stuff




The Counselor
Michael Fassbender is the latest in a long line of movie lawyers who discover representing bad guys isn't always the best career move. The script is by Cormac McCarthy; the director is Ridley Scott ( Blade Runner, American Gangster); and the cast includes Brad Pitt, Penelope Cruz, John Leguizamo, Cameron Diaz, and Javier Bardem. Unfortunately, the movie is a bit of a mess.




See my rundown of what's new at the movies, on DVD and Video on Demand-and lean how you could get a free copy of the terrific flick Before Midnight-on this week's Movies for Grownups YouTube Show.

Still Out There . . .

12 Years a Slave

Chiwetel Ejiofor as a free black man kidnapped and sold into slavery leads a powerful cast. Movies from Roots to Django Unchained have shown us the evils of slavery: 12 Years a Slave makes us feel the lash. FULL REVIEW


A.C.O.D.
It stands for "Adult Children of Divorce," and in this comedy Adam Scott ( Parks and Recreation) is at peace with the long-ago bust-up of his parents (Richard Jenkins and Catherine O'Hara)-until he reunites them for his brother's wedding. Jane Lynch nearly steals the show as an opportunistic social researcher.

All Is Lost
Robert Redford has been a movie star for so long it's easy to forget he's also a great screen actor. Here it's all Redford, all the time, wordlessly battling the elements as a lone sailor on an endless sea. He may well win his first acting Oscar for this one. FULL REVIEW

>> Get entertainment and dining discounts with your AARP Member Advantages.

Birth of the Living Dead
In 1968 George A. Romero made Night of the Living Dead, and changed the way movies scare us. This entertaining documentary retraces Romero's shuffling footsteps to midnight movie immortality.

Blue Jasmine
If you're an actress, get yourself directed by Woody Allen: Here he casts Cate Blanchett as a latter-day Blanche DuBois, depending on the kindness of strangers in San Francisco. Smart, tragic, and funny, it's Woody and Cate at their best. FULL REVIEW

Captain Phillips
Tom Hanks gives his best performance in years as the captain of a cargo ship overrun by Somali pirates-but the real revelation is Somali actor Barkhad Abdi. He stands toe-to-toe with Oscar-winner Hanks, who generously allows his unknown costar to unfold a complex, surprisingly vulnerable character. FULL REVIEW

Don Jon
Writer/director Joseph Gordon-Levitt also stars, but see the story of Jon, a guy whose addiction to online porn is ruining his real-life relationships, for the superb supporting grownups, including Julianne Moore, Tony Danza, and Glenne Headly. Unfortunately, the film seems a tad too comfortable wallowing in the sexual excesses of the Web. FULL REVIEW

Enough Said
We'll never forget the late James Gandolfini as the conflicted mobster of The Sopranos, but in this romantic comedy he's positively cuddly. Julia Louis-Dreyfus plays a woman who discovers that the man of her dreams (Gandolfini) is the ex-hubby of her new close friend.

Escape Plan
Arnold Swarzenegger continues his post-politics rehab in Sylvester Stallone's latest action flick. Sly plays an architect of escape-proof prisons who somehow finds himself trying to break out of a penitentiary he designed. Arnold's a grizzled inmate who helps him out. Here's a slideshow about Sly and Arnold's 40 years of Hollywood ups and downs.

>> Sign up for the AARP Travel Newsletter

The Fifth Estate
Another week, another movie starring Benedict Cumberbatch. This time he's Julian Assange, the Johnny Winter-like brains behind Wikileaks.

Gravity
Stars Sandra Bullock and George Clooney are fine and the film's visual recreation of a space voyage is breathtaking (especially in 3-D), but co-writer/director Alfonso Cuaron should have launched with a decent script. FULL REVIEW

Lee Daniels' The Butler
The title might have worked better as Forest Whitaker Is the Butler, or maybe Oprah Winfrey Is the Wife of the Butler. No matter; audiences are flocking to see Whitaker as White House butler Cecil Gaines, Robin Williams as President Eisenhower, and Jane Fonda as Nancy Reagan. FULL REVIEW

Metallica Through the Never
If Boomers don't turn out for this extended music video from the quintessential '80s Heavy Metal band, who will? Go for the music, stay for Kirk Hammett's hair.

Parkland
This docudrama follows a slew of Dallas folks-famous and infamous-on the day JFK was shot. Marcia Gay Harden and Zac Efron play staff at Parkland Memorial Hospital, where the President was rushed; Paul Giamatti is Abraham Zapruder, creator of the most famous home movie of all time; Jacki Weaver plays the mother of assassin Lee Harvey Oswald.

Prisoners
This gritty crime drama stars Hugh Jackman as a distraught Georgia dad who kidnaps the guy he believes abducted his 6-year-old daughter. It's the old vigilante dad story, all right, but get a load of the rest of the cast: Jake Gyllenhaal, Melissa Leo, Viola Davis, Terrence Howard, and Paul Dano.

Romeo and Juliet
Downton Abbey creator Julian Fellowes adapts Shakespeare's tale of star-crossed lovers, and Italian director Carlo Carlei borrows heavily from Franco Zeffirelli's 1968 version. The question is: Why bother?

Rush
Chris Hemsworth and Daniel Bruhl are great fun as James Hunt and Niki Lauda, rival kings of Formula 1 racing in the 1970s. Ron Howard, who cut his directing teeth with Grand Theft Auto in 1977, seems right at home depicting the brutal beauty of high-octane racing.

The Summit
One one day in 2008, 11 adventurers died on the slopes of K2. Using the team's own videos and new footage, director Nick Ryan takes us along on one harrowing hike.

We Are What We Are
Director Jim Mickle's gothic tale of a family steeped in secret cannibalism is one harrowing voyage, save for one bright spot: As a sweet-natured neighbor, the rarely seen Kelly McGillis brings a measure of pleasant humanity to the family's otherwise impenetrable darkness.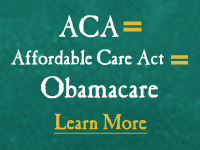 Also of Interest



See the AARP home page for deals, savings tips, trivia and more