Oprah and Recently Found Sister - Where Are They Now?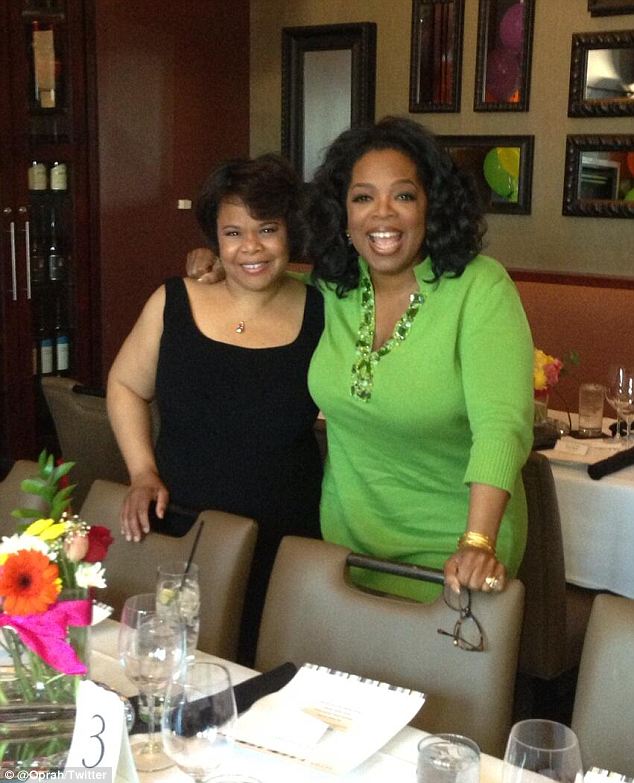 In 2011, Oprah Winfrey surprised her audience with the revelation of a family secret - that she had a half-sister she had known nothing about for 47 years. She introduced viewers to Patricia Lee, tearfully sharing that Patricia had found out about their link three years earlier, and was a woman of such great character that despite initial rebuffs from their mother, she had chosen not to sell their story or take it to the press.

Has their relationship grown? How is Patricia, the former foster child, doing these days? Oprah pal Gayle King said that they were "off to a great start" in getting to know each other. Gossipmonger website TMZ camped in front of Lee's Milwaukee house, but things have been pretty quiet concerning the Oprah-Patricia story, leaving fans to speculate as to whether the famously generous billionaire media queen has been lavishing gifts and attention on her. In April, Oprah Tweeted a photo (left) from Patricia's 50th birthday luncheon - and that was about all anyone heard as far as an update of the sibling story - until tonight (July 28). Patricia and her Oprah-hosted birthday party are the centerpiece of the summer season premiere of "Oprah: Where Are They Now" on the Oprah Winfrey Network (OWN).

This is the show that follows up on some of the most memorable moments of Oprah's former talk show, updating stories and revisiting relationships. The summer season of "Oprah: WATN" will include updates on Anna Nicole Smith's daughter Danielynn and Danielynn's father, Larry Birkhead, environmental activist Erin Brockovich, Fab Morvan from Milli Vanilli, disgraced pastor Ted Haggard and more. In addition to Oprah's sibling reunion, tonight's episode also includes the not-so-special - "Survivor" Season 1 winner Richard Hatch and Charlie Sheen's ex, Denise Richards. We don't need "Where Are They Now" to tell us where Richards is: She's been dishing on Charlie on Howard Stern's radio show and a wide assortment of other media outlets for years.

But the fascination with Oprah and her trauma-filled family history remains. Oprah, 59, was living with her father in Tennessee when her mother, Vernita Lee, became pregnant with Patricia, then gave her up for adoption at birth. A long chain of events included DNA testing and Vernita's initial refusal to meet Patricia and later reluctance to talk about her ("I thought it was a terrible thing for me to do. That I had done gave up my daughter when she was born," she explained.) led to their meeting for the first time in the Fall of 2010.