Robin Williams: Our Funny, Troubled Cousin
By Bill Newcott, August 12, 2014 07:47 AM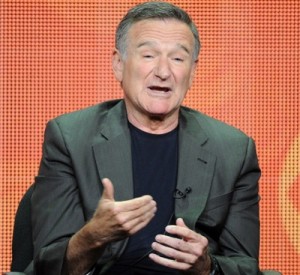 The report that Robin Williams had died on Aug. 11 of an apparent suicide by asphyxiation came like that dreaded phone call, the bad news regarding a friend or relative about whom you've long feared the worst.

>> Robin Williams' 10 Unforgettable Roles

If celebrities have become something of an extended family to us, Robin was the cousin we instinctively worried about. We knew of his cocaine addiction in the 1980s; about his hospitalization for alcoholism in 2006. And although we never heard much about him suffering from depression until after his death, we sensed that anyone capable of the manic highs he displayed as a performer must sometimes come down, and come down hard.

>> Photos: Famous People We've Lost in 2014

He first surfaced on TV as a supporting act on the short-lived Richard Pryor Show and 1977's Laugh-In revival. But most of us got to know Robin in 1978, when he burst into the sitcom stratosphere as the fast-talking space alien on Mork and Mindy (he'd played the part in an episode of Happy Days, and was so electrifying his own spinoff became inevitable).

He was funny, he was fast, and he was endlessly inventive in the same unpredictable manner as his hero, Jonathan Winters - another master of improvisational comedy who suffered from depression. Like Winters, Robin had a classic clown's face that seemed to grimace even when he was smiling. Also among his store of contradictions was a painful shyness; a reticence that caused him to avoid the talk show circuit for years. It wasn't until three seasons into Mork that he finally sat down with Johnny Carson in 1981, and his nervousness was palpable.








>> 7 Things You Should Know About Depression

Hilarious as he was, like a lot of funny people Robin desperately wanted to be taken seriously. He didn't even start out as a comic - he studied acting at Julliard, a classmate of Christopher Reeve, and his four Oscar nominations came for roles that depended heavily on his dramatic acting chops. He won as Matt Damon's shrink in Good Will Hunting; it's a little chilling to realize that in one of his nominated films, Dead Poets Society (1989), he plays the teacher of a boy who kills himself, and in another, The Fisher King (1991), he plays a homeless man who saves a suicidal radio DJ (Jeff Bridges). He put his legendary comic riffing skills to classic use in Good Morning Vietnam (1987), his first Oscar-nominated role, but for my money his most compelling screen performance was his most restrained, as a creepy photo processing technician in the 2002 thriller One Hour Photo.

Those of us who feel a personal loss today may also be sensing some pangs of guilt for having largely abandoned him. Robin's CBS sitcom, The Crazy Ones, never caught on and was canceled in May after a single season. Aside from some fun turns as Teddy Roosevelt in the Night at the Museum movies (his last one arrives this coming Christmas), Robin's films have lately foundered at the box office: The Big Wedding, The Face of Love, and Old Dogs were little-seen, and his most interesting recent movie, World's Greatest Dad (2009), found dark comedy in the death of his character's son by - in yet another vaguely sickening coincidence - accidental asphyxiation.

>> Get discounts on health services with your AARP Member Advantages.

For movie stars with a body of work like Robin's, there is a wide choice of celluloid epitaphs to choose from. Some will invoke his inspiring line from Dead Poets Society: "Carpe diem. Seize the day, boys!" Or his largely ad-libbed speech in Aladdin: "To be my own master, such a thing would be greater than all the magic and all the treasure in the world!" Or his admonition to Matt Damon in Good Will Hunting: "You don't know about real loss because it only occurs when you've loved something more than you love yourself."

As for me, I'm happy to leave Robin in the final scenes of one of his less successful films, What Dreams May Come. Killed in a car crash, he ventures from heaven to hell to rescue his wife (Anabella Sciorra), who, in yet another haunting case of real-life foreshadowing, has committed suicide.

>> Quiz: Test Your Knowledge on Dealing with Depression

Reunited in paradise, he tells her the pains and sorrows of mortal life don't amount to much: "A whole human life is just a heartbeat here in heaven."

In his last movie released during his lifetime, The Angriest Man in Brooklyn - about a guy told he has 90 minutes to live - Robin's character races madly about New York, trying to make amends with those he feels he has wronged. The movie failed largely because the role required us to accept him as a total jerk. Even as gifted an actor as Robin couldn't pull that one off. In good movies and bad, through his wild highs and tragic lows, we loved Robin Williams just the way he was.

>> Visit (And Like!) the Movies for Grownups Facebook Page



Photo: Frank Micelotta/Invision/AP Photo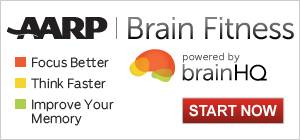 Also of Interest



See the AARP home page for deals, savings tips, trivia and more