IPod + Alzheimer's = Miracle! (Plus More New Documentaries)
By Bill Newcott , July 08, 2014 05:12 PM
Alive Inside (Theaters, July 18)
Can music do more to help Alzheimer's patients than any medication? Dan Cohen, founder of the nonprofit Music & Memory, makes his case for the affirmative in this deeply moving film in which patients-some of them unresponsive for years-flicker to life (and sometimes explode into song) the moment they hear music from their past. You'll rush from the theater to buy an iPod for someone you know.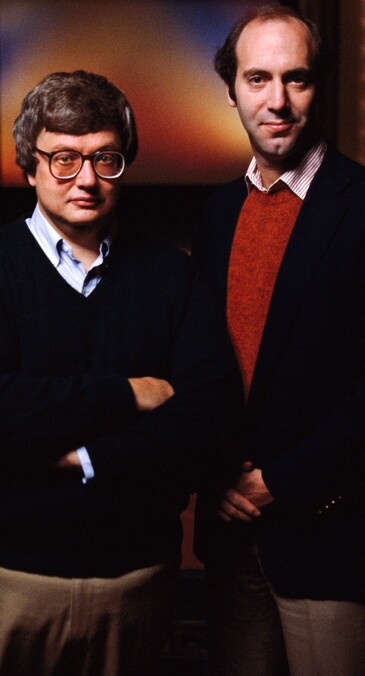 Life Itself (Theaters, July 4)
Before legendary film critic Roger Ebert died of cancer last year, he granted a breathtaking amount of private time to Oscar-nominated director Steve James (Hoop Dreams). This heartfelt document of that time stands as a tribute to Ebert's courage, enduring genius and seemingly endless good humor. We appreciated Ebert while he was here; Life Itself makes us miss him even more.
More Documentaries Opening in July:
Circle the Wagen (Video on Demand, July 29)
That's "Wagen" as in Volkswagen. This film follows two friends as they drive a 1972 VW microbus cross-country, dropping in on fellow VeeWee enthusiasts along the way.
>> Sign up for the AARP Health Newsletter 
Made in America (Theaters, July 11)
Ron Howard's documentary directorial debut captures hip-hop artist Jay-Z pulling together a 2012 Philadelphia music festival that celebrated musical diversity, featuring the likes of Run-DMC, Eddie Vedder and Pearl Jam.
My Wild Affair (DVD, July 22)
Can humans and animals actually be friends? This PBS series spans the globe to introduce a baby elephant who adopted a woman as its mother; an ape that went to college; a rhino raised in a suburban home; and more.
Highlights of ¡Released!: The Human Rights Concerts 1986-1998 (DVD, July 8)
Amnesty International drew the biggest musical acts from around the world for its 12-year series of Human Rights Concerts. This six-disc set relives five hours of its most memorable moments, including Bruce Springsteen; Sting; Peter, Paul and Mary; Peter Gabriel; and Pete Townshend.
>> Get travel discounts with your AARP Member Advantages.
The Unknown Known (DVD, July 1)
The Grand Master of U.S. documentary makers, Errol Morris (The Fog of War), turns his lens on former Secretary of Defense Donald Rumsfeld, who discusses his long career-including the Iraq War-with unnerving joviality.
Photo: Magnolia Pictures
Also of Interest

See the AARP home page for deals, savings tips, trivia and more