Shark Week: The Summer's Ultimate Big Gulp
By Bill Newcott , August 10, 2012 10:38 AM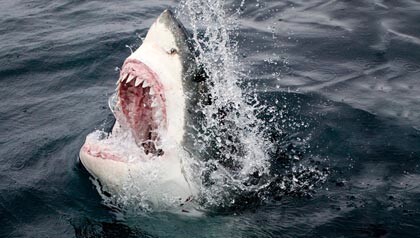 Just when you thought it was safe to go back to cable TV, The Discovery Channel is celebrating its 25 th annual Shark Week-seven days of programming that honors everybody's favorite oceangoing predator.
This year during Shark Week, great white sharks leap out of the water to nab unsuspecting seals ( Air Jaws Apocalypse); scientists go in search of Sharkzilla, the largest shark that ever lived ("T. Rex's head would fit in its mouth!"); the Mythbusters explode some popular shark lore; and a documentary explores, as its title promises, How Jaws Changed the World.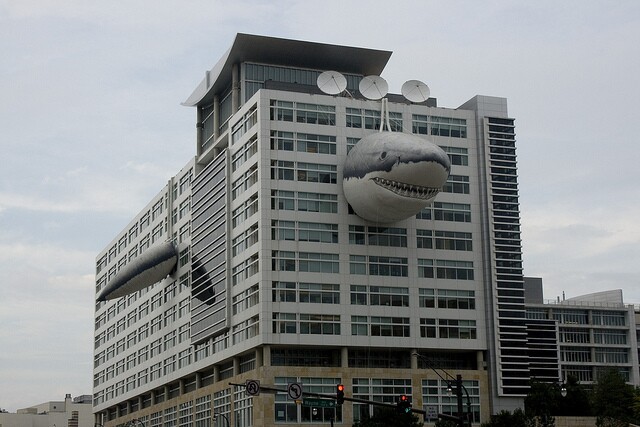 Not coincidentally at all, Universal Studios is releasing a newly restored BluRay disc of Jaws during Shark Week, including new interviews and deleted scenes.
All in all, a good week to stay away from the TV if you're squeamish about monstrous seagoing eating machines. Why not just head for the beach?
CLICK HERE to hear my new 2-minute Movies For Grownups radio show about Shark Week and the new Jaws BluRay release.
CLICK HERE to hear my 2-minute 2010 Movies for Grownups radio show about the  35th anniversary of Jaws.
Top Photo Credit: Corbis
Chompy photo credit: sarawithoutanh001