Soupy Sales, James Cagney, Johnny Carson, Excedrin Headaches, and More: Random Audio From the Movies for Grownups Radio Archives
By Bill Newcott , February 16, 2012 04:55 PM
So, I've been doing this Movies for Grownups radio show for eight years, and every week I prowl the web looking for audio clips that'll make it sound, you know, interesting. The thing is, I never, ever throw any of this stuff out. So now I have hours and hours of the most random sound samples you can imagine.
Last week here at the office they changed out my computer, and for some reason that forced to the front of my desktop the file into which I have been dumping these audio files for upwards of a decade. Some are interview fragments, some are movie clips, some are music snippets. This morning, rather than my usual musical background, I clicked onto the first of the sound clips and just let the whole collection roll.
What resulted was a strangely fascinating stream-of-consciousness cavalcade of unexpected sound bites.
Here are some of my favorites:
The last moments of the Wicked Witch of the West
Excedrin Commercial, 1964: Grumpy Hubby
Fred Flintstone Hawking Winston Cigarettes, The Flintstones, 1961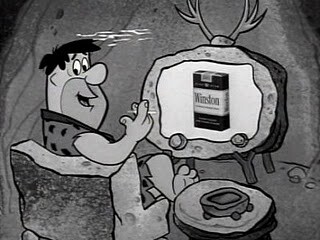 Larry Bud Melman Introduces the first episode of Late Night With David Letterman, 1982
Soupy Sales Performs The Mouse on Ed Sullivan, Feb. 9, 1964, warming up the audience for The Beatles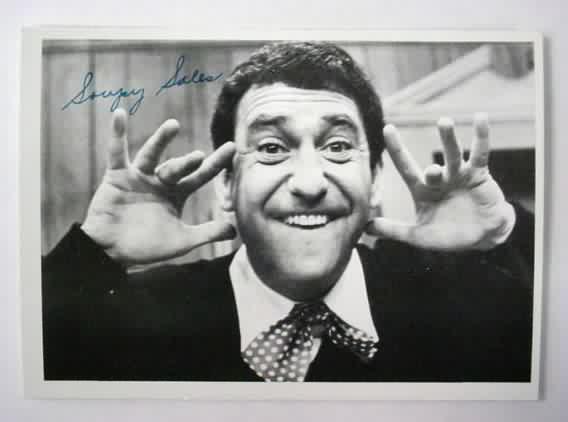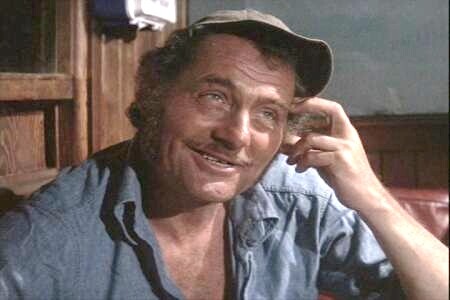 The Greatest Movie Soliloquy of All Time: Robert Shaw, The Indianapolis, Jaws
Director David Lynch (Eraserhead) explains to me how meditation changed his life, and why it should be taught in schools,  2007
James Cagney and Edward G. Robinson: Two of Hollywood's original tough guys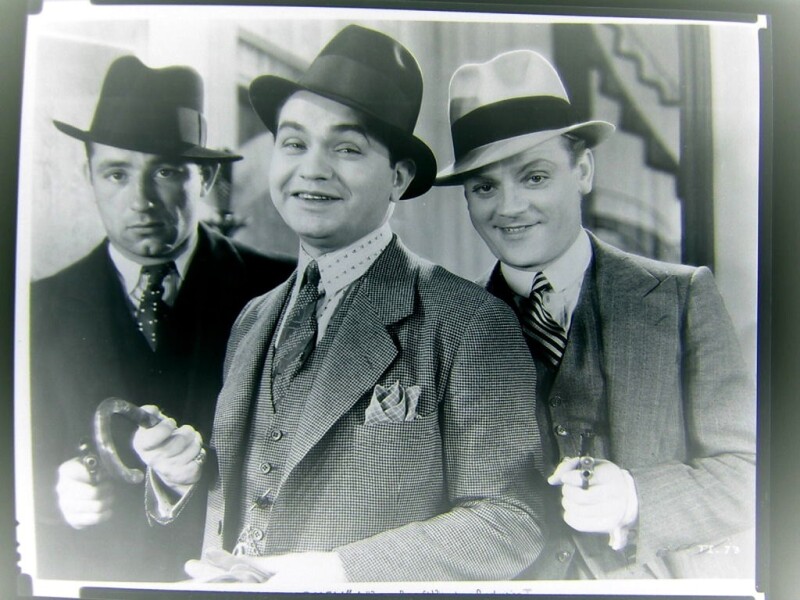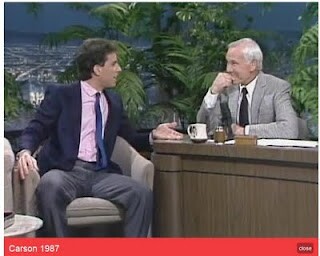 Johnny Carson Introduces First-Time Tonight Show stand-up by Rita Rudner, Drew Carey, David Brenner, Roseanne Barr, Steven Wright, Jerry Seinfeld, plus Rodney Dangerfield. From the terrific DVD set The Best of the Tonight Show: Stand-Up Comics.