Starry Night: the Movies for Grownups Awards
By Bill Newcott, February 3, 2015 07:48 AM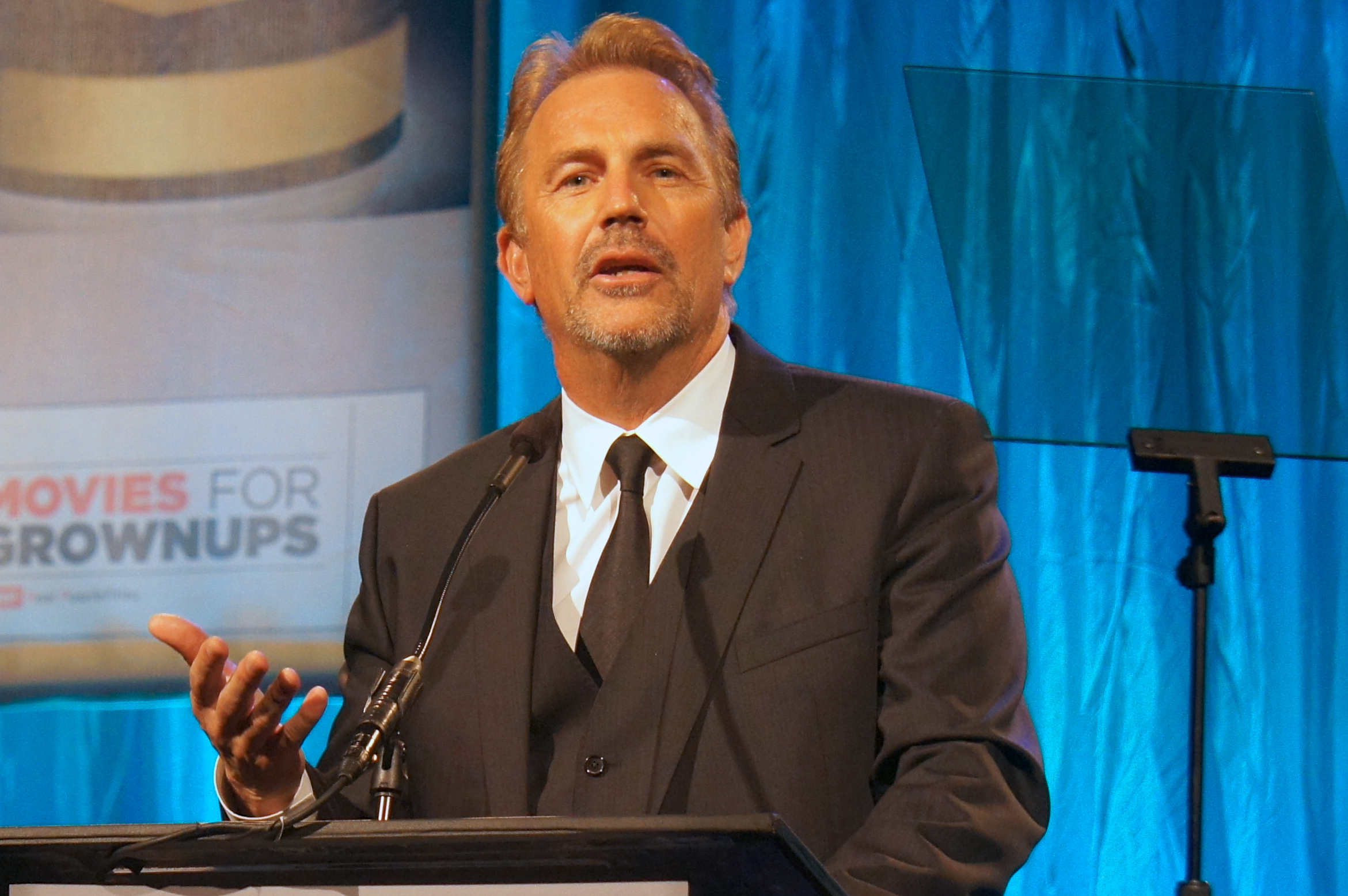 "We are still the boomers — not old dogs!" Kevin Costner declared to a standing ovation, accepting his Movies for Grownups career achievement award Monday night.

"We still have a chance to go out with a bang. There's still time. I don't know how much, but there's still time!"

Costner's call to arms, in which he urged boomers to recapture the passion for social reform that defined their youth, was the stirring finale to the 14th annual Movies for Grownups Awards, which celebrate the accomplishments of actors and filmmakers 50-plus.

The two-time Oscar winner was introduced by Oscar-winning star Octavia Spencer ( The Help). As the evening progressed, a parade of this year's likely Oscar winners made presentations and picked up awards.

>> Looking for a fun gift idea? AARP can help you celebrate that special birthday. Shop now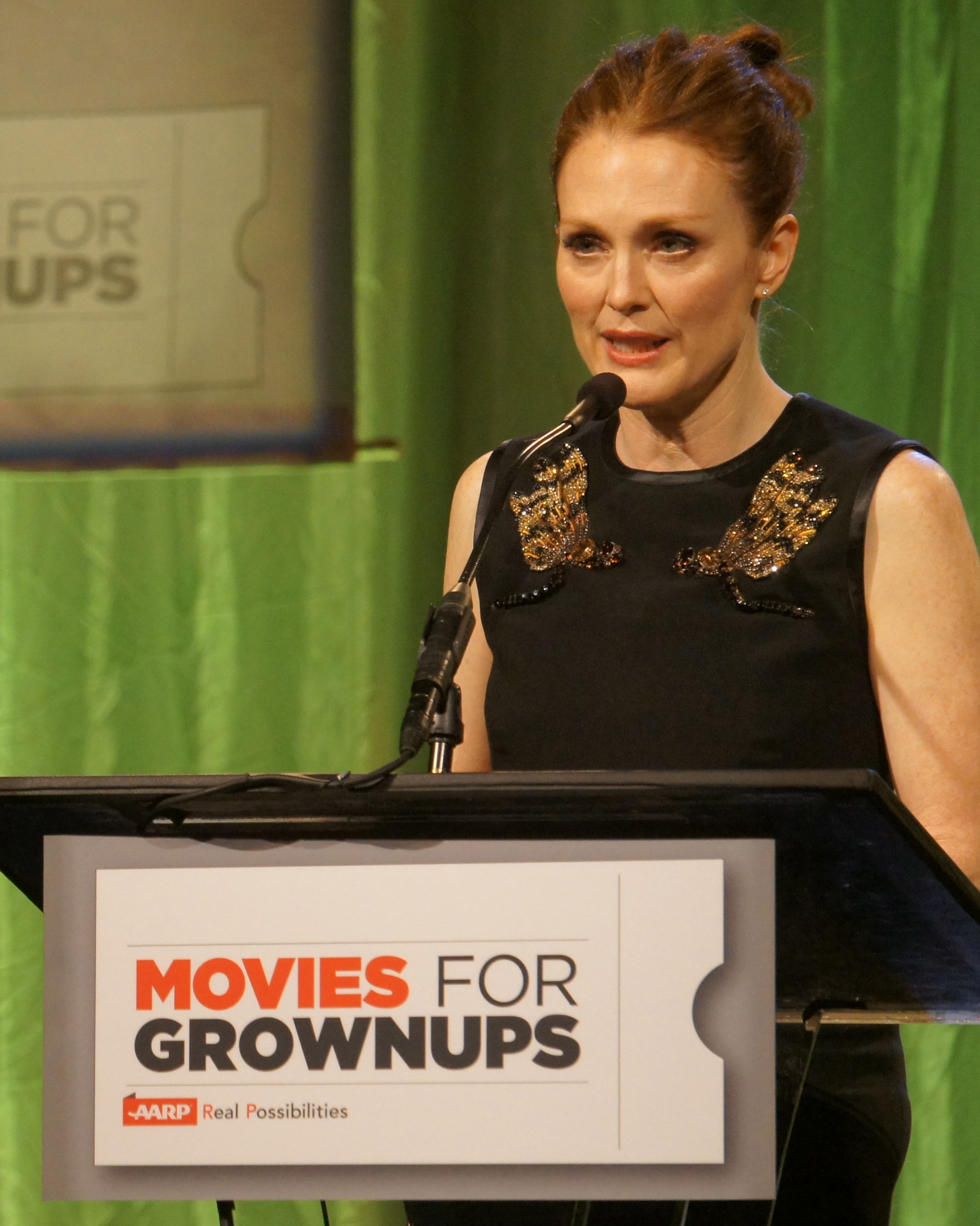 "The best part of making Still Alice was seeing the response that I got from the Alzheimer's community — the people with the disease and their caregivers," said best actress award winner Julianne Moore, who plays an early-onset Alzheimer's patient in the poignant film. "They see that they are being seen, and represented.

"This movie is not about how you live without memories," Moore added. "It's about how you live."

Sixty-year-old J.K. Simmons, who plays a ferociously abusive music director in Whiplash, accepted his best supporting actor award from the film's 30-year-old director, Damien Chazelle.

The audience went wild when Simmons observed, "The irony is not lost on me that this award was just handed to me by a child." But then the actor got serious — and even choked up — as he recalled, "Just a couple of days ago I found myself outside Carnegie Hall, where the film's final scene takes place, and I felt compelled to call Damien and thank him. Because this has been a gift."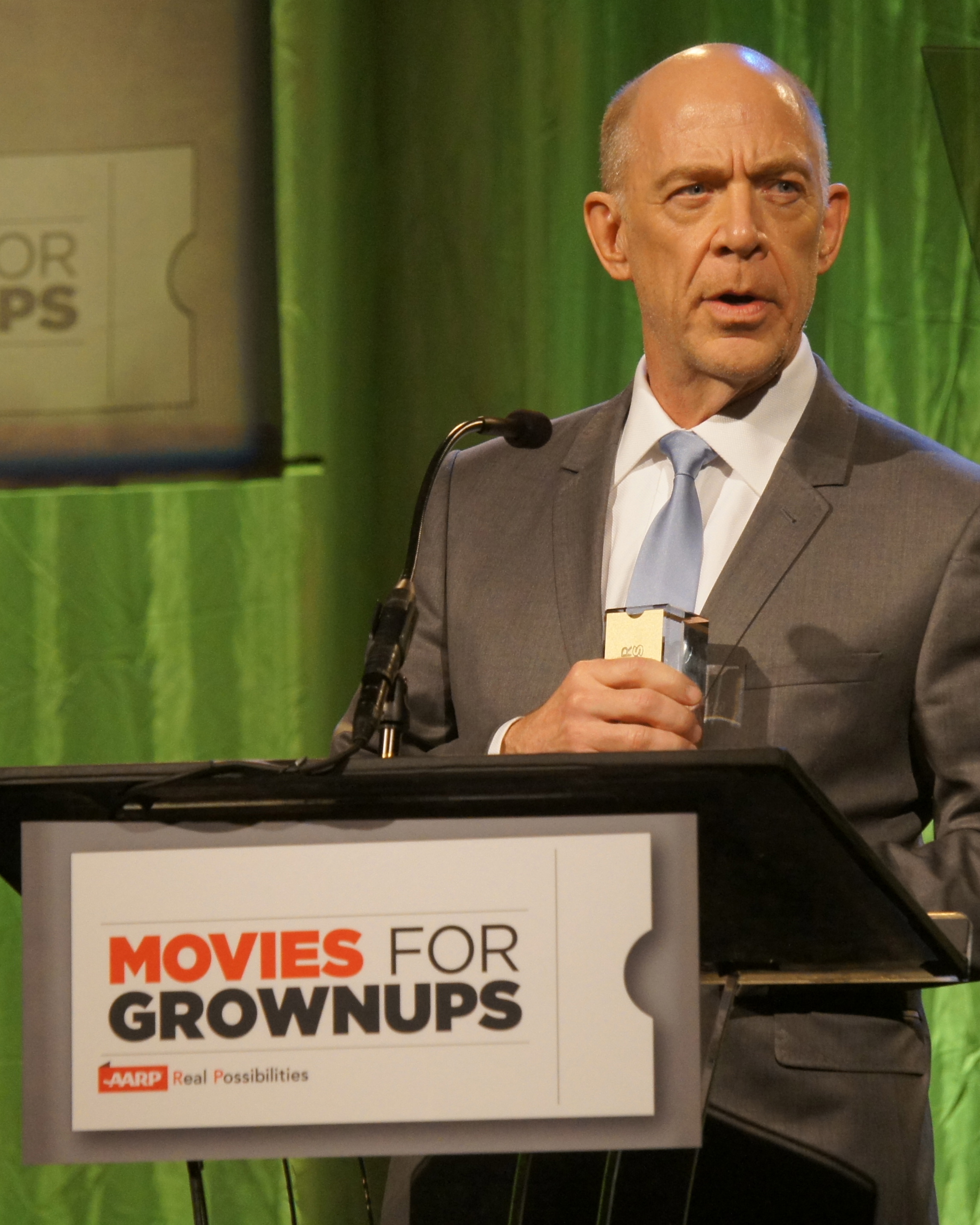 Patricia Arquette, nominated for a best supporting actress Oscar in Boyhood, gave a moving tribute to fellow Oscar nominee and Movies for Grownups best director award winner Richard Linklater. She mentioned not only Linklater's impressive body of film work but his efforts to help young filmmakers in his native Texas.

"Few people know Richard founded the Austin Film Society, and has given out over $1.5 million in grants to young filmmakers," Arquette told the crowd. "I am so proud to be here and celebrate the work of my director, my friend."

Legendary British actor Jeremy Irons held the audience transfixed as he paid tribute to Eddie Redmayne and Felicity Jones, stars of this year's Movies for Grownups best movie, The Theory of Everything . In it Redmayne plays astrophysicist Stephen Hawking, while Jones plays his long-suffering first wife, Jane Wilde.

"Together," Irons told the hushed audience, "they create cinematic gold dust in their heartrending portrait of a couple who were forced to grow up before their time."

>> Get travel discounts with your AARP Member Advantages.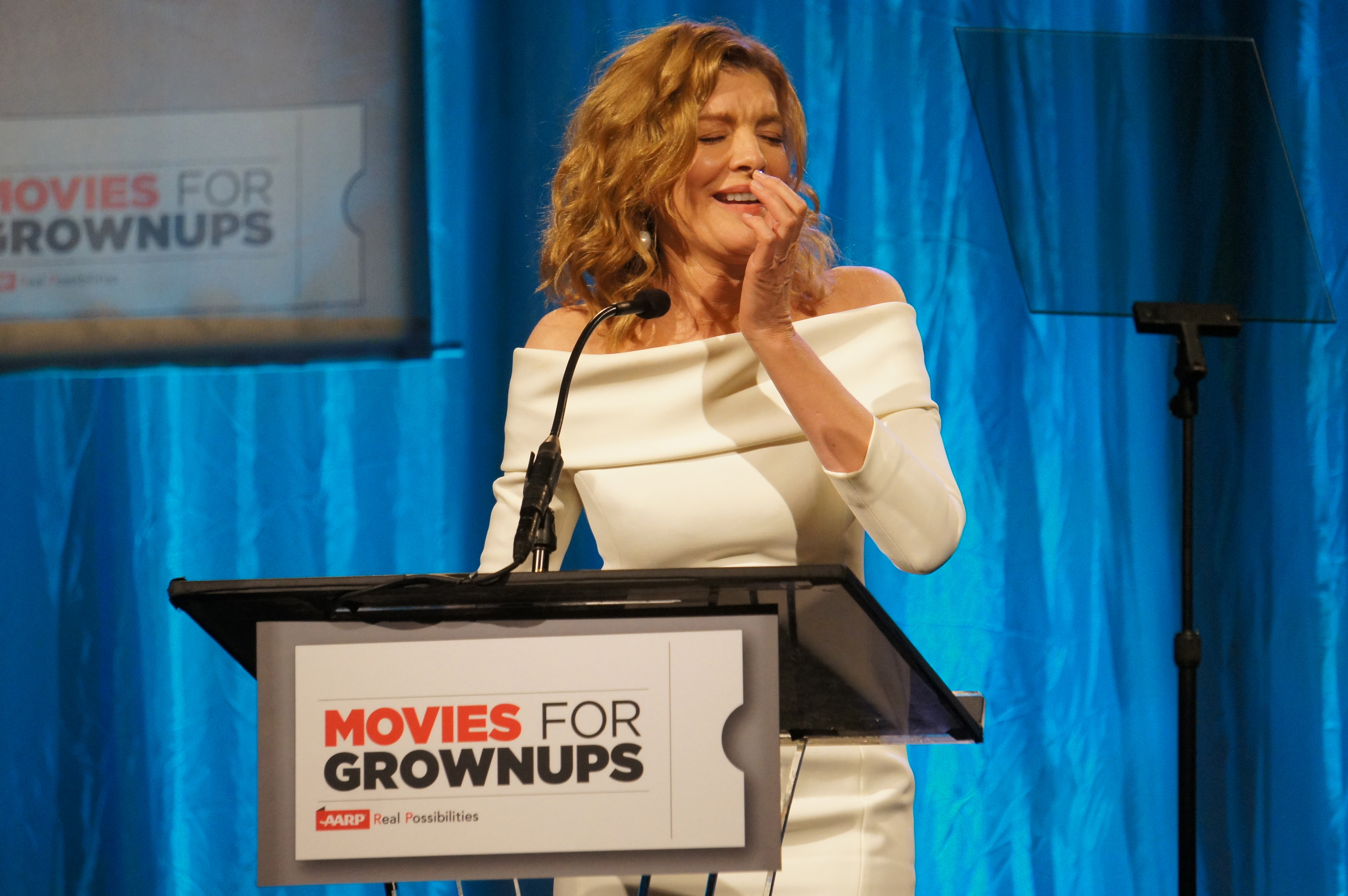 The night's most honest — if slightly profane — speech had to be from Rene Russo, accepting the best supporting actress award for her role as a desperate-for-ratings TV news producer in Nightcrawler. Believe it or not, the longtime star movingly confided, this was the first award she'd ever won — for anything.

"I'm a virgin recipient," Russo declared. "That's why I'm wearing white tonight!"

Unless, Russo added, "you count my 1999 Blockbuster Awards best screen kiss award — but I don't think that counts.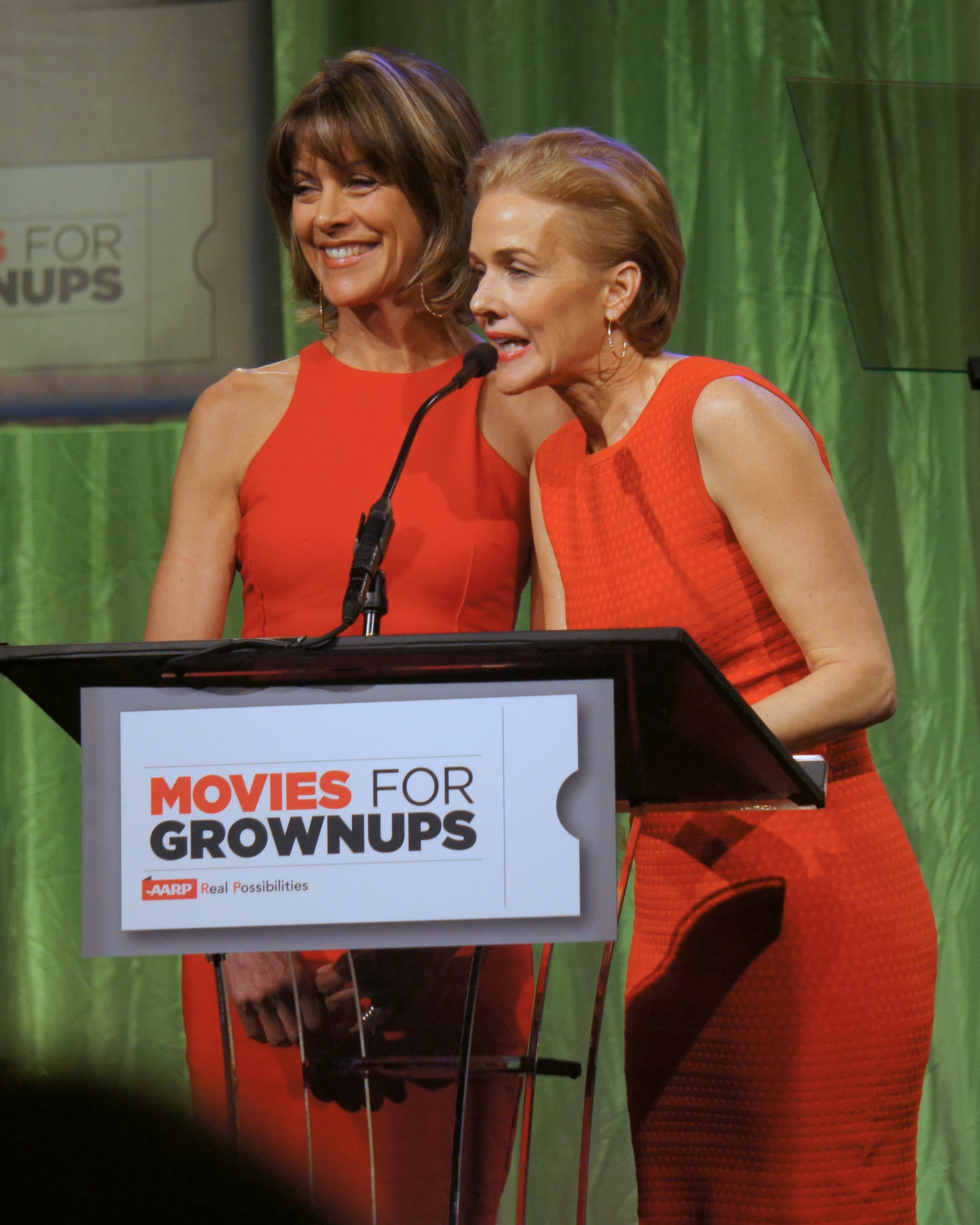 "Thank you to the coolest generation ever, and the greatest generation ever, for this award," Russo continued to charm those assembled. "It's so much nicer-looking than the Golden Globe. I can say that because I'm 60!"

Actor/writer/director John Leguizamo served as host, moving the evening along with irreverent commentary.

Introducing the best comedy award for Jon Favreau's film Chef, in which he costarred, Leguizamo said, "A lot of people have asked me how I could work on a set with so much food and not gain a lot of weight. The answer is simple: Jon didn't leave me any!"

Still, the evening belonged to Costner, who galvanized the audience with his call for a return to boomer values.

"I would simply and respectfully ask you to look back," he said. "Look back, then look inward for the dreams you once had — some realized, some not. And then, like athletes, I would ask you to look up at the game clock.

"We still have the chance to stand taller than we ever thought possible."

What's it like to walk the red carpet at a Hollywood awards show?

Follow our easy three-step tutorial to find out.

1) Dress up in your best formal wear (black tie optional).

2) Play the following video.


3) Keep repeating, "Why, hel- lo, dahling!"

Photos: Bill Newcott

Also of Interest



See the AARP home page for deals, savings tips, trivia and more.