Steven Tyler Finds 'American Idol' Making the Most of His Bad Boy Image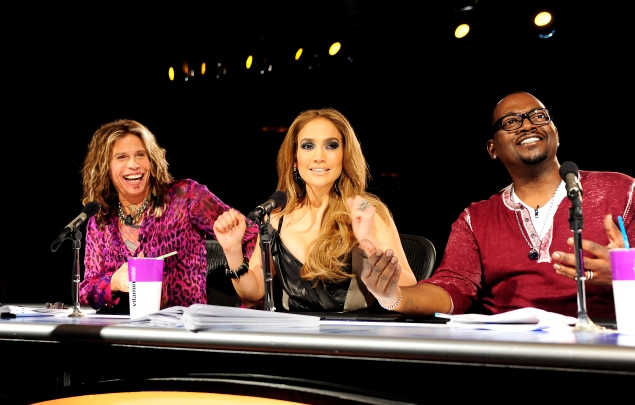 Steven Tyler claims he "really wasn't okay with it" last year when he felt his slips of the lips were being hyped by the "American Idol" forces. To hear him tell it, they kept "using the occasional [bleep] and really pushing it up to the top, and saying, 'Wow, Peck's Bad Boy.'" He shrugs. "But it's TV. It works."

So it does. And if anyone knows how to work a rock reprobate appeal, it's the 63-year-old Aerosmith frontman, who goes around with feathers in his hair and a 38-year-old fiancée. Last season's addition of Tyler and the gorgeous, musically authoritative Jennifer Lopez as judges breathed fresh life into " Idol," which returns for its 11th season Wednesday and Thursday nights (1/18, 1/19) on Fox.

"Idol" has been very good to them in return. Tyler let it be known at last week's Television Critics Association conclave in Pasadena that Aerosmith's back catalog sales had increased 260 per cent since he joined the show. Not surprisingly, his band mates no longer have qualms about Tyler being an "Idol" judge.

I caught up with Tyler after the TCA panel. He admitted that he was "[Bleep]ed off" when two of his favorite contestants, Naima Adedapo and Casey Abrams were cut from last year's competition. "I thought Casey had so much music -- to play the bass fretless!? We've got one of those again this year. Oh, yeah! We've got a Casey." And "There's a couple of country western guys this year that are phenomenal."

There's also a lot more rivalry for "Idol" now, especially with NBC's "The Voice" starting its second season Feb. 5. Judge Randy Jackson can sneer all he wants to about their spinning chairs being copied from "Star Trek," but the NBC show scored ratings. Let the battle of the talent competitions begin.