Susan Sarandon: When Stage Mothers Go Wild
By Bill Newcott , August 27, 2014 01:47 PM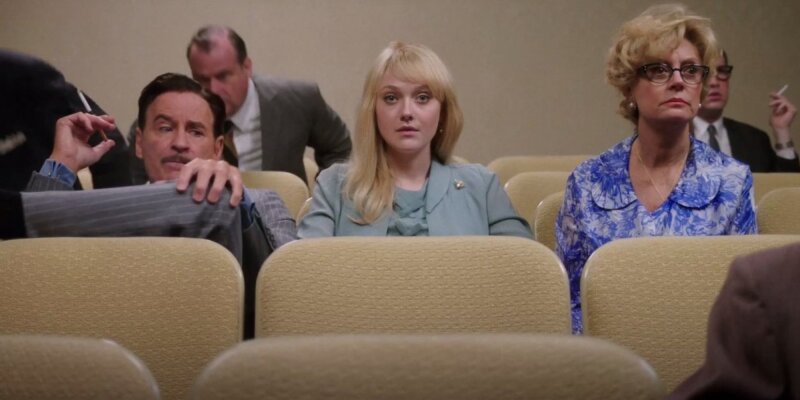 Susan Sarandon plays the Stage Mother from Hell in her new movie, The Last of Robin Hood: Her character turns a blind eye when her 15-year-old daughter (Dakota Fanning) starts an affair with a middle-aged Errol Flynn ( Kevin Kline).
The movie is set in the late 1950s, but the Oscar-winning Sarandon says Stage Mom Syndrome has, if anything, gotten worse.
"There are some crazy moms out there," Sarandon told me recently. "You see it on the set: Mothers who won't let their daughters eat much. Mothers who scream at them to get their lines right before they go into a scene - so of course they can't remember a thing when they get out there because they're so shell-shocked.
>> Age-Defying Celebrities in Their 70s
"It's a very complicated situation when you have kids who've been raised by disenchanted moms."
Some of the tackier stage-mother strategies might seem familiar to Sarandon's Last of Robin Hood character.
"I've been on sets where moms drop off their teenage daughters with overnight bags to 'meet the stars,' " she said.
"In Texas, I was doing a movie with Robert Redford ( The Great Waldo Pepper, 1975), and there were some little wannabe beauty queens who got dropped off at our hotel in the middle of nowhere. Not for Redford, but for one of the other guys."
None of this applies to her young Last of Robin Hood co-star, Dakota Fanning, Sarandon hastened to add.
>> Get entertainment and dining discounts with your AARP Member Advantages.
"She's very different," she said. "I met her when she was little, and I remember talking to her mom. Her mother was a very dedicated tennis person, so she put Dakota in tennis lessons. But Dakota didn't really like it. And then they let her do some acting, at some camp in the middle of Georgia, where she's from, and she really liked that. So she's the one who decided she wanted to continue doing it."
Then there was the successful young actor from a Hollywood family in which it was simply expected that the kids would go into the business.
"I asked him, 'When did you decide you wanted to be an actor?' " Sarandon recalled. "He thought for a moment and finally said, 'I don't think I ever decided that.'
"So, that was interesting..."
Photo: Samuel Goldwyn Films
Also of Interest

See the AARP home page for deals, savings tips, trivia and more