Veteran Stars Take a Spin with The Golden Globes
By Bill Newcott , January 10, 2014 06:34 PM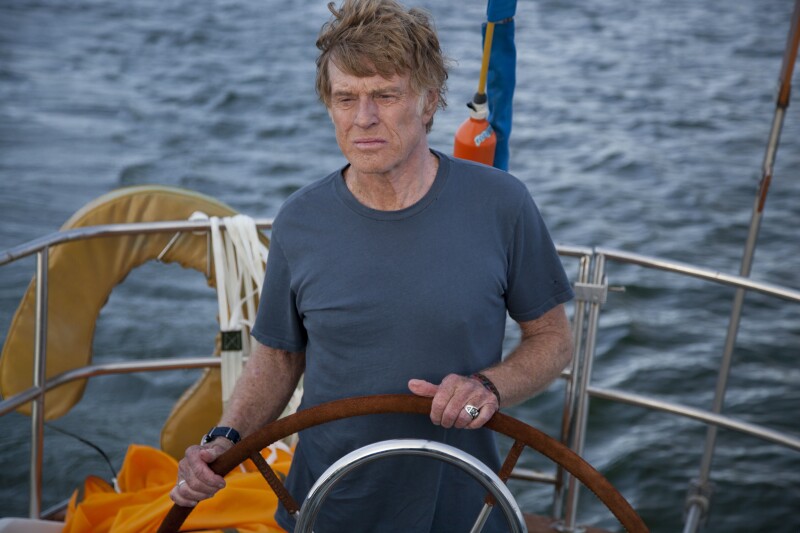 My favorite part of award shows is that moment before the winners are announced, when they show all the nominees on a split screen. You can usually tell the seasoned veterans: While the newbies sweat and tremble, the older stars sit there, totally cool, enjoying that last second or so of being "hopefuls," ready to spring to the podium ... and equally ready not to.
That's because most of them have been through this mill before. And the longer you're in show biz, the more times you experience not being the name in that envelope (unless, of course your name happens to be Meryl Streep).
The Golden Globes are especially fun that way, because the Globes are equal parts Awards Show and Big Hollywood Party. Aside from at our own Movies for Grownups Awards Gala, you won't find a Tinseltown gathering with more concentrated square feet of fun-seeking star power. It's one event that celebs actually enjoy being at, and the more times you've been, the more fun it becomes.
>> Sign up for the AARP Leisure Newsletter
This year, the Globes' Cool Veteran Star Meter will be positively buzzing. The film categories alone include such 50-plus legends as Robert Redford, Tom Hanks, Judi Dench, Emma Thompson, Julia Louis-Dreyfus and Bruce Dern. Oh, yeah, and Meryl Streep. Most emphatically, there's not one star in the group who would sneak under the wire with a Lifetime Achievement-type recognition. They all gave, in some way, career-defining performances in 2013.
Remember when it would be big news when a movie star moved to TV? Of course, it seldom worked out - just ask Jimmy Stewart, Henry Fonda and Bette Midler. These days even the biggest names shuttle between the two without raising any eyebrows. So this year, besides some stars whose greatest successes have come on the tube - including Bryan Cranston ( Breaking Bad), Julia Louis-Dreyfus ( Seinfeld) and Michael J. Fox - this year's list of TV acting nominees reads like a Who's Who of former Oscar contenders, including Kevin Spacey, James Spader, Jessica Lange, Helen Mirren, Michael Douglas, Al Pacino and Jon Voight (somehow, Golden Glove voters have never gotten around to honoring Meryl Streep for her hilarious turns on Lisa Kudrow's Showtime series Web Therapy).
Who'll win at the Golden Globes? They're tricky to predict, because the Hollywood Foreign Press Association is really just a little club of writers who, I've always thought, are easily swayed by their personal relationships with celebrities. That ought to make this Robert Redford's best chance at a big award this year. He'd be a worthy Oscar winner for All is Lost, but I think he may have picked too competitive a year to give the performance of his career. The Globes gang, on the other hand, has been champing at the bit to honor Redford as an actor for decades, and this is, perhaps, their last best chance. But then, unlike the reclusive Redford, Bruce Dern has been out there gladhanding everyone in sight to support his breakthrough movie Nebraska, and Globes voters do love it when a celeb sucks up to them.
Among the TV actors, if Bryan Cranston doesn't finally win a Golden Globe for this, his final season as a high school teacher-turned-crystal meth maker on Breaking Bad, well, a lot of people are going to be mighty strung out.
The actress stakes are more dicey at the Globes this year. Among the 50-plus stars, Emma Thompson seems to have the inside track for her performance as P.L. Travers in Saving Mr. Banks. But don't rule out Julia Louis-Dreyfus, who broke through on the big screen opposite James Gandolfini in Enough Said. Then again, she's also nominated for her truly great work on the TV sitcom Veep, and I'm betting that's where she'll triumph.
Welcome to the Awards Season, folks!
>> Get travel discounts with your AARP Member Advantages.
Also of Interest

See the AARP home page for deals, savings tips, trivia and more