Plenty of Movies for Grownups at Friday's Film Festival
By Bill Newcott, September 21, 2012 12:31 AM


Greetings from New Orleans. I've just spent the evening strolling around the French Quarter, which for those of you who have never been is something of a cross between Downtown Disney and the Innermost Circle of Hell.But most importantly, this afternoon I was at the Louisiana Theatre at the New Orleans Convention Center watching the final preparations for our Movies for Grownups Film Festival. It's all part of AARP's Life@50+ Member Event, which is drawing tens of thousands of folks from all over the country.




Friday night the great Billy Crystal will be here not only to introduce a preview screening of his wonderful new comedy, Parental Guidance (costarring the divine Bette Midler), but he's planning to stick around and answer questions about it afterward. Also on hand will be the young actors who play Billy's grandchildren in the movie, and director Andy Fickman. Meg Grant our West Coast editor, will introduce Billy and try to rein him in during the Q and A. Good luck with that, Meg.

That's at 5:30 p.m. Friday. So, if you're anywhere in the Southern United States, you still have time to jump in your car or grab a plane and get here.

The other big event of the festival comes on Saturday at 3 p.m., when the terrific Oscar- and Emmy-winning singer-songwriter Paul Williams will be here to chat following a screening of his remarkable documentary, Paul Williams Still Alive. He'll be here with the film's Oscar-nominated director Stephen Kessler, who made what I consider the most sadly underrated entry into the Chevy Chase Vacation series, Vegas Vacation. I'll be doing the honors of interviewing that night, and I suspect I'll not have much more luck than Meg in keeping order.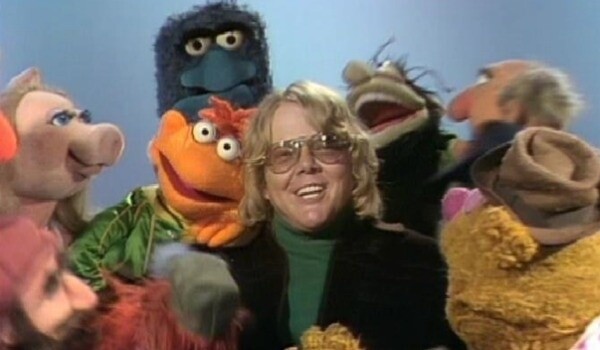 Otherwise, Friday at noon we're opening the festival with the winner of this year's Best Movie for Grownups Award, The Descendants-George Clooney's career-capping performance as a Hawaiian guy who discovers his comatose wife had been cheating on him. And yeah, it's a comedy.

At 2:30 we'll screen what may be this year's ultimate Movie for Grownups, The Best Exotic Marigold Hotel-with an all-star veteran cast including Judi Dench, Tom Wilkinson, Bill Nighy, and Maggie Smith. And beforehand, 20 th Century Fox is hosting a full British tea party. Veddy propah!

On Saturday at 9 a.m. we open with Richard Gehr's gripping new drama, Arbitrage, costarring Susan Sarandon. They're saying it's Gehr's best performance ever, and it could finally be his ticket to an Oscar.

And finally, at Noon Saturday it's The Oranges starring Hugh Laurie in his first major film since leaving his TV series, House. Very quirky and kind of sexy.

Okay, so that's this year's lineup. See you there. Or not, because after all, it's a very dark theater.