AARP Urges U.S. Nursing Home Authority to Increase COVID-19 Vaccinations, Boosters
By
Andrew Soergel

, December 30, 2022 09:04 AM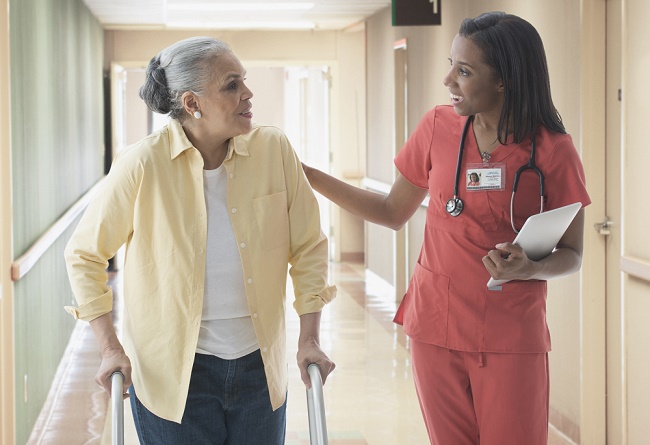 En español | Most U.S. nursing home residents and staff aren't up to date on their COVID-19 vaccinations, even as data point to a sharp winter uptick in COVID cases in long-term care facilities. AARP's latest Nursing Home COVID-19 Dashboard found that fewer than half of nursing home residents across the country (45 percent) and fewer than 1 in 4 staff members (22 percent) were fully immunized against COVID-19 as of the week ending Nov. 20.

That's despite COVID already taking the lives of an estimated 175,000 nursing home residents and staff.

We wrote to the Centers for Medicare & Medicaid Services (CMS), which regulates more than 15,000 U.S. nursing homes, last week asking that they hold the facilities accountable, continue educating residents and staff about the protection that vaccines and boosters offer and enforce requirements that people who work in federally-funded facilities are immunized.

CMS helped oversee a successful initial rollout of nursing home vaccinations when shots were first made available in late 2020 and early 2021. But booster uptake has lagged, both in nursing facilities and throughout the rest of the population. The Centers for Disease Control and Prevention (CDC) estimates only 14 percent of people eligible for updated bivalent booster shots have actually received one.

Read our letter to CMS, and keep up with AARP's nursing home coverage.