Bone Drugs: Risky After Five Years? The FDA's Not Sure
By Candy Sagon , September 09, 2011 08:00 AM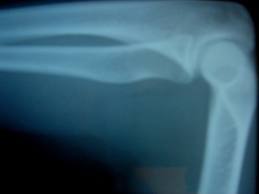 Labels on bone-strengthening drugs, taken by millions of older women to prevent osteoporosis, should clarify how long patients can safely take the drugs.
Unfortunately, a government advisory panel couldn't decide just how long that should be.
The Food and Drug Administration panel that met last week to discuss safety concerns about long-term use of drugs like Fosamax and Boniva voted 17 to 6 to change drug labels to give more clarification. Members, however, disagreed on whether to support a proposed five-year limit.
The FDA is expected to issue a revised label in November.
About 11 percent of women 55 and older take the drugs -- called bisphosphonates -- to prevent fractures caused by osteoporosis, or thinning of the bones. But some experts have been troubled by reports of unusual thigh fractures and jaw bone decay in women who took the drugs for more than five years.
The FDA's own analysis found "no further increase in benefit after three to four years" of taking the medication, according to a staff report. In addition, women who stop the drugs after three to five years don't suffer any more fractures than those who continue to take the drugs for 10 years, the report said.
The problem is, testified FDA scientist Theresa Kehoe, MD, current labels base their safety and effectiveness recommendations on one to four years worth of data. There's not enough data on the effects of taking the drugs for longer periods of time.
Studies show the drugs do slow the natural process of bone loss that comes with age. and they help protect against fractures, particularly in women after menopause. But over time, the drugs also may cause some bones to become more brittle.
Elizabeth Shane, MD, former co-chairwoman of the American Society for Bone and Mineral Research's task force that studied osteoporosis drugs and thigh fracture and jaw decay, testified that the risk of these side effects is extremely low compared to the number of fractures these drugs prevent.
She and other experts agreed, however, that women should re-evaluate their bone mineral density scans with their doctors after taking the drugs for a couple years.
It's estimated that osteoporosis currently affects more than 10 million Americans, including eight million women. Among seniors with osteoporosis, one in five who break a hip will die within a year from complications related to the break.
From AARP

Photo credit: lupuspictures.org