Boomer Suicides Soar: Is the Economy to Blame?
By Candy Sagon , May 03, 2013 08:00 AM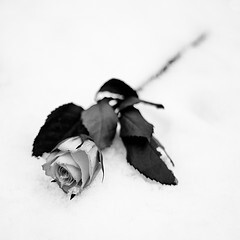 Was it because of the devastating economic recession of the past decade, or the widespread mortgage crisis? Or maybe it was due to the abuse of prescription painkillers like OxyContin, or the pressure of being the "sandwich generation"?
There are plenty of theories for why new government figures show the suicide rate for middle-aged Americans - adults ages 35 to 64 - jumped nearly 30 percent between 1999 and 2010.
The increase was even higher - a 40 percent rise -for white, middle-aged men and women. Among men, the increase in suicide was highest for those in their 50s - a jump of 50 percent; among women, those ages 60 to 64 saw a 60 percent rise. Overall, more men took their own lives than women, by more than 3 to 1.
According to the Centers for Disease Control and Prevention (CDC), which published its findings in the May 3 issue of its Morbidity and Mortality Weekly Report, more people died from suicide than from car accidents. In 2010 there were 33,687 deaths from motor vehicle crashes and 38,364 from suicides.
The question is, why? As the New York Times reports: "Suicide has typically been viewed as a problem of teenagers and the elderly, and the surge in suicide rates among middle-age Americans is surprising."
Officials acknowledge that the reasons for suicide are complex, but there are lots of theories for the increase - from easy access to opioids like OxyContin, to emotionally and financially burdened boomers.
One theory is that white baby boomers have always had higher rates of depression and suicide, and that has remained true as they have entered middle age, notes the Associated Press. During the 11-year period studied, suicide went from the eighth leading cause of death among baby boomers to the fourth - behind cancer, heart disease and accidents.
In addition, boomers have had to deal with the stress of being the so-called sandwich generation - caring for aging parents while still providing financial and emotional support to adult children - something past generations haven't felt. "It may not be that [boomers] are more sensitive or that they have a predisposition to suicide, but that they may be dealing with more," the CDC's deputy director, Ileana Arias, Ph.D., told the New York Times.
Add to that the dramatic economic downturn during the past decade, and it's not hard to see why suicide rates might have been affected. Historically, suicide rates rise during periods of severe financial hardship and setbacks, the CDC finds. Plus, there's been the rising amount of chronic health conditions among the middle-aged, as CNN reports.
At least one expert told the Times that the risk for suicide is not likely to decrease in the near future, as the next generation faces the same pressures. A Rutgers University sociologist who has studied suicide rates observed, "All these conditions the boomers are facing, future cohorts are going to be facing many of these conditions as well."
Photo: bogenfreund /flickr
Also of Interest

Join AARP: Savings, resources and news for your well-being
See the AARP home page for deals, savings tips, trivia and more