Bypass or Stents: Which Is Best for Older Patients?
By Candy Sagon , April 24, 2013 07:00 AM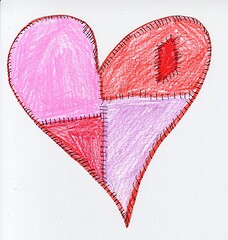 If you're a Medicare patient facing either heart bypass surgery or having stents inserted in your blocked arteries, the deciding factor may have a lot to do with the rest of your health, a new study suggests.
Overall, the average patient did slightly better with bypass surgery, living about 19 days longer over the course of five years, according to a team of Stanford University researchers.
However, when researchers separated out the patients who were otherwise healthy (no diabetes or heart failure and didn't smoke), the healthier ones did better with stents. Those with diabetes and other cardiovascular problems, as well as those who smoked, were more likely to benefit from bypass surgery.
As a Reuters story explained: Bypass surgery, which is a more invasive procedure, involves grafting a healthy blood vessel around a blocked one, so blood "bypasses" the unhealthy vessel. For a stent procedure, a small mesh tube is inserted into the blood vessel after it's opened with a balloon-tipped catheter, a process called angioplasty.
The researchers analyzed the records of 105,156 Medicare patients who had bypass surgery or received stents between 1992 and 2008. Patients from each treatment group were matched by age and the year they had their procedure. The study was published Monday in the Annals of Internal Medicine.
Study author Mark Hlatky, M.D., a cardiologist and professor of health research and policy at Stanford, said inserting a stent is typically the answer when a person has only one clogged artery. For those who have severe coronary disease in multiple arteries, "they go straight to [bypass] surgery," he told Reuters.
But for patients who are somewhere in the middle, it's a more difficult decision, and studies like this may help them and their doctors make a more informed choice, Hlatky said.
According to Reuters, bypass surgery runs about $64,000, including the hospital stay. Angioplasty requires fewer days in the hospital, so it typically costs less than half that.
Photo: {innocent eyes}/flickr
Also of Interest

Join AARP: Savings, resources and news for your well-being
See the AARP home page for deals, savings tips, trivia and more